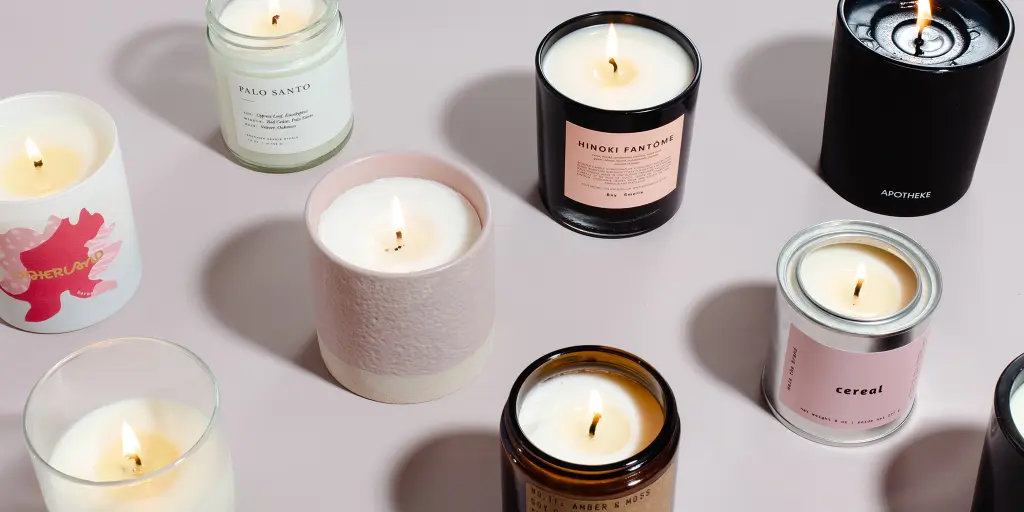 5 Candle Scents to Try For Candle Lovers
Okay, but what's your candle game looking like? I think it's fair to say as you get older, candles just sound right!
I went from not caring about them to knowing the candle scents that work for different parts of the home, to buying scents for different moods. Candles are such a vibe and if you are a candle lover like yours truly, you're going to love these suggestions. You might even already know some of these scents!
Island Margarita – ( Bath and Body Works) $14.50
This candle scent is one of many favorites from Bath and Body Works because it literally transports you to another place. It's soft on the nose with a hint of citrus, making it the perfect smell for a kitchen space. It's inviting and yummy, without being overly fruity or sweet. I love this tropical scent because it makes your home feel like you're on a never-ending vacation!
#MelaninMoiTip: Do not blow out your candles, simple wick dipper or a stick and dip the wick into the wax. This prevents smoke from releasing into the air.
Lavender Vanilla- ( Bath and Body Works) $14.50
This is the perfect bedroom scent! I personally love how lavender and vanilla each smell on their own, but together? Magic. The scent is slightly woodsy, but still soft on the nose. It's not an overpowering scent, and because it has essential oils, the smell lingers long after burning the candle. I think the lavender-vanilla combo is genius. The creamy scent of vanilla mixed in with the floral aura of lavender? Amazing. 
#MelaninMoiTip: Do not let your candles burn for more than four hours. 
Champagne Toast – ( Bath and Body Works) $24
Can you tell I love Bath and Body Works' candle scents?? This one right here is number one for me. Champagne Toast is strong and powerful, yet still beautiful and sweet. I love this for the bedroom as well as the living room. Burn this candle and have your space smelling like champagne and fresh fruits. If you're looking for luxury, this is the one!
#MelaninMoiTip: Always trim your candle wick ( ¼): helps to control the burn, it allows the candle to last longer.  
Sun-drenched Linen – ( Bath and Body Works) $24
This one might not be for everyone, but if you love the smell of fresh laundry, this candle is for you! Burn this one when you're doing your laundry at home or after you've returned from the laundromat. This candle is so fresh and pleasant, you'll also want to light it after you've cleaned your apartment or room to lock in the scent of crisp clean.

#MelaninMoiTip: Don't throw out your wax, simply add water to candle glass, microwave for 2 minutes, allow it to sit, remove wax once cool. Cut into pieces and use a wax warmer to leave your house still smelling amazing.
FORVR – Left on Read $35
You didn't think I forgot about our good sis Jackie's candles now!! I've already tried two of her candles, and Left on Read is just…wow. It is powerful, yet soft, and you can pick up the different smells right off the bat (especially the coconut!). This candle screams luxury, and you may not want to use it every day. This is that special occasion candle, that I have guests coming over candle. It smells that beautiful! Similar to the Island Margarita, Left on Read will make you feel like you're on a never-ending vacation. 
#MelaninMoiTip: Always repurpose your vessel ( flower pot, makeup holder), etc. 
If you're not burning some candles in your house right now…wyd, sis? Run over to Bath and Body Works, try some of these out and let me know what your favorite candle scents are!