Game Changing Serums That Will Upgrade Your Skincare Routine
There are many steps to a skincare routine, so it can be hard to tell what is and isn't necessary. Some products are definitely up for question, but what I will never budge on, is the importance of a good serum. The reason that serums are so important is that they are typically much more concentrated with active ingredients so they pack more of a punch.
Serums are also formulated to be able to penetrate the skin on a deep level, deeper than most other products, which is why the right serum can be a life changer. 
If you're ballin on a budget and can only splurge on one product, always go for the serum. I've worked my way through plenty serums and these 5 have solidified a spot in my rotation.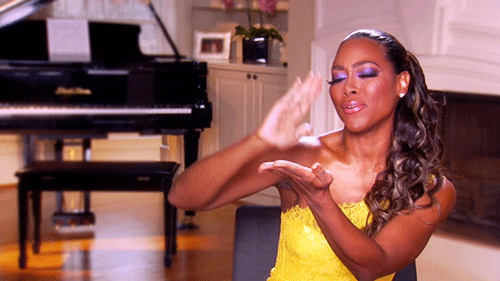 Concerns: Uneven Skintone and Dark Spots
Price Point: $79 ( 1 fl oz.)
This efficacy of this product is truly amazing, so amazing, that I always find my way back. Caudalie notes, "This cult-favorite brightening serum is powered by grape vine sap which is 62 times more effective at brightening than vitamin C and olive squalene, a non-greasy, hydrating ingredient to deliver moisture." If you are struggling with hyperpigmentation and also have sensitive skin, this is the first product that I would recommend. It's gentle enough to use twice a day, morning and night, and don't forget to apply down to the neck. Signs of aging often appear in the neck first so always show your neck some love. I saw results QUICKLY with this product and isn't that what we're all looking for after-all, quick results?
Concerns: Dark Spots & Loss of Firmness
Price Point: $85 ( 1 fl oz.)
Sunday Riley introduced me into the world of Vitamin C and I love it here! Pricey, but this baby is worth it! This brightening serum has a somewhat thick consistency and feels like a lotion upon application. This ingredient can be a bit intimidating because it's an active acid and can make the skin very sensitive to the sun.
#MelaninMoiTip: Make sure to remember that when you're using vitamin c to keep the rest of your routine simple. Too many acids can lead to skin irritation and dryness. It's recommended to use 2 pumps once a day but if you're new to Vitamin C, consider using once every other day to build up your tolerance.
Concerns: Acne & Hyperpigmentation
Price Point: $88 ( 1.7 fl oz.)
This serum is on the newer side. Peter Thomas Roth released this serum at the top of 2020 and quickly found its way into my favorites. To sum it up, Niacinamide is a soluble vitamin that is super helpful in evening the skin tone and discoloration, reducing acne, improving texture, reducing the appearance of pores, and minimizing acne. Although marketed as a discoloration treatment, in my opinion, it does more for my acne flare ups. I began using this product when I was experiencing a really bad breakout and not only did it diminish those breakouts but my hormonal acne during that time of month was MUCH better than usual. I can't say enough good things about this one but please make sure to follow with hydration and keep the rest of your routine simple. Another expensive but worth it serum!
Concerns: Dryness and Uneven Texture
Price Point: $42 ( .95 fl oz)
Now if you want to get technical, then this product would be classified as an oil, but it's just too good to not mention. No matter what skin type you have, hydration will always be important. The combination of rose-hip oil, rose oil, and black cumin seed oil is very calming to the skin making this a great product to use during an active breakout or skin irritation. The only downside would be the amount of product, not even 1 full fl oz, but a little goes a long way so it usually lasts a while. 
Concerns: Dryness
Price Point: $28 ( 1 fl oz.)
Glossier is known for makeup, but to be honest, the skincare is the star of the show. This serum in particular was formulated to really hydrate the skin and make the skin feel soft and supple. Glossier notes that this serum is made, "with three molecular weights of Hyaluronic Acid that soak into skin without any stickiness or residue" and, "soothing Pro-Vitamin B5 helps keep skin soft, smooth and healthy looking." I can 100% attest to those claims and my skin loved every bit of it. The price point isn't too steep and it works beautifully, this is a win, win!
#MelaninMoiTip: If you are layering serums, make sure to use those with hyaluronic acid first as it softens the skin making it that much easier for following products to penetrate the skin. 
These gems weren't all used at once, but strategically placed in my routine when needed. A friendly reminder that skincare is not one size fits all, so remember that and let's get that skincare routine to the next level with a good serum!