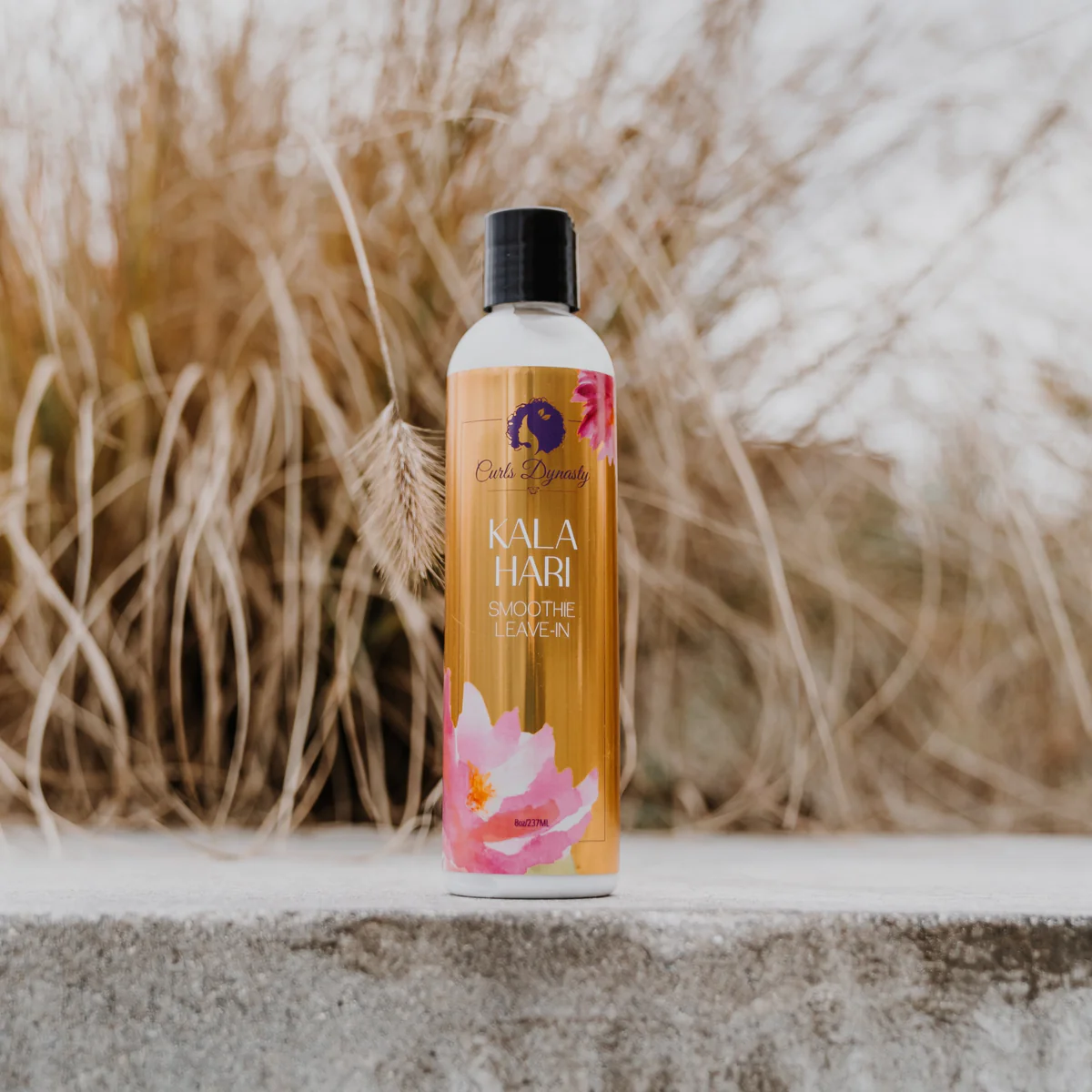 A Look Into The Rising Haircare Brand Curls Dynasty
Shamma here! For those of you who don't know me, I am the queen of trying new products, so I was super excited to try the Curls Dynasty's products. I've actually never heard of them before and I always say trying new natural hair products is so important because you never know what product your hair will end up loving. For reference, my hair texture is 4c/4b mixed and it's on the thicker side. So let's get into these products! 
Pumpkin Mint  Deep Treatment 
First and foremost I want to talk about how amazing this Pumpkin Mint Deep Treatment smells! If you're anything like me, you love a good smelling product.
The product was pretty light in terms of density. While I prefer a denser hair masque because my hair is so thick, I just applied a bit more of this conditioner than usual. I was able to apply the product smoothly; the slip was quite nice, and I like how my hair felt with the product in it.
I used this treatment with a heated cap and when I rinsed it out, my hair felt soft and my curls were nicely defined. However, it wasn't as moisturizing as I would have hoped.
Kala Hari Smoothie Leave-In 

Now, the Kala Hari Smoothie Leave-In is amazing! I love the smell, the slip was very lovely and it was quite moisturizing. It was very smooth and it did what it came to do!
However, this leave-in was also pretty lightweight, and as I mentioned earlier, I do prefer thicker products. Still, I enjoyed this one even better than the deep treatment. My hair was so manageable with it, I was able to easily comb through it for my twist out. Highly Recommend.
Organic Oil Blend 
I think by now we can agree I liked the smell of all the products! The Organic Oil Blend was definitely my favorite followed by the leave-in.
First, I want to talk about the packaging, I love the bottle that it was in versus a dropper bottle––which I strongly dislike. This was so easy to apply, and I used this oil with my clay mask during my LOC method.
As we know ingredients, do not lie and the first four ingredients were olive oil, coconut oil, jojoba oil, and grapeseed oil, which are amazing oils for natural hair. They are essential for hair growth and preventing breakage. I love the combo of oils in this product and will be re-upping on this one soon!

Should you invest?
The simple answer is yes! I would start with the oil and the leave-in conditioner because they did a great job creating and sealing moisture in my hair. While I liked the deep conditioner, it didn't blow me away. However, I may need to use it for longer to see its true effects. But, the leave-in was very impressive and the premixed oil blend is super convenient to rub into your curls!