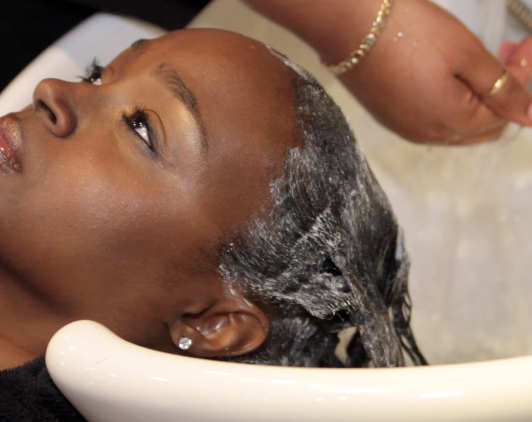 Dandruff? We Don't Know Her
Before we get into it, let's set the record straight on what dandruff is. Most people — myself included, at first — believe that dandruff is due to dry skin. But dandruff appears when our scalp over-produces oil which actually causes the itching.
[blockquote custom_class="" txt_color="" size="" line_height=""]"So how do we get rid of her?"[/blockquote]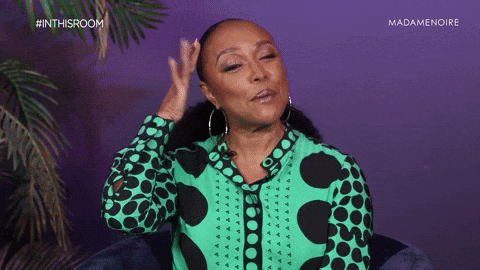 There are many anti-dandruff products or homemade regimens that can help! 
Anti-Dandruff Shampoo
African black soap can also be used for your hair! Most times, dandruff results in a flaky, red scalp. African black soap's clarifying and cleansing properties will help to not only remove buildup, but soothe the scalp as well.
This is a recent purchase of mine actually and I definitely recommend it! The combination of tea tree and peppermint works really well to clarify your hair and scalp. Pairing this shampoo with the conditioner is a must. Not only are you getting the clarifying benefit from the tea tree, but peppermint helps to increase blood flow and circulation to your scalp.
Bonus: it's also very affordable!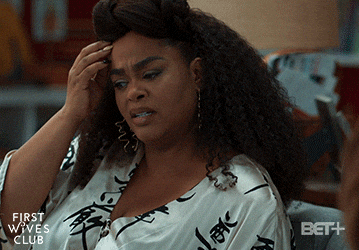 At-Home Remedies

Aloe Vera
Due to the build-up of oil and bacteria that dandruff thrives in, using ingredients to combat that will be key. Aloe vera contains many antifungal and antibacterial properties that help reduce dandruff. You can apply the juice of a cut leaf of aloe vera directly to your scalp while massaging it for a few minutes. Let it sit and wash out with your shampoo (the more clarifying the shampoo is, the better).
Olive Oil
Olive oil is a great, light moisturizer that won't clog your scalp as easily. It is also antibacterial which makes it a great homemade remedy for a hot oil treatment. Massage slightly warm olive oil into your scalp and leave on for about 30 minutes. It's best to wrap your hair in a towel or shower cap. After 30 minutes, continue with your normal wash routine.
Baking Soda
I know, I know. Just hear me out! Baking soda can actually really help out with dandruff. Sodium bicarbonate — AKA baking soda — helps to alleviate the pH level of the scalp, which in turn helps to fight off bacteria. If you're willing to try it out, mix your shampoo with baking soda in the palm of your hand. Then, apply the paste onto your scalp and rinse out!
Balanced Ingredients
There's no shame in having dandruff. But clarifying your scalp is the key to making sure that dandruff becomes a distant memory. The goal is to cleanse the scalp to remove buildup with clarifying ingredients and then, calm the scalp with balancing ingredients. Here are a few ingredients to look out for when looking for products or recipes to combat dandruff:
[check_list]
Rosemary (calming, balancing)

Eucalyptus (calming, balancing)

Chamomile (calming, balancing)

Lavender (calming, balancing)

Lemon (clarifying, cleansing)

Tea Tree (clarifying, cleansing)

Peppermint (clarifying, cleansing)
[/check_list]
Prevention is Key!
Make sure you're washing your hair every two-three weeks. You know your hair best, so give it the attention it needs when it's time for a wash. When you don't wash your hair regularly, that's where the buildup of oil, hair products, and dead skin cells can cause dandruff, leading to an itchy and flaky scalp.
And always remember healthy scalp = healthy hair.