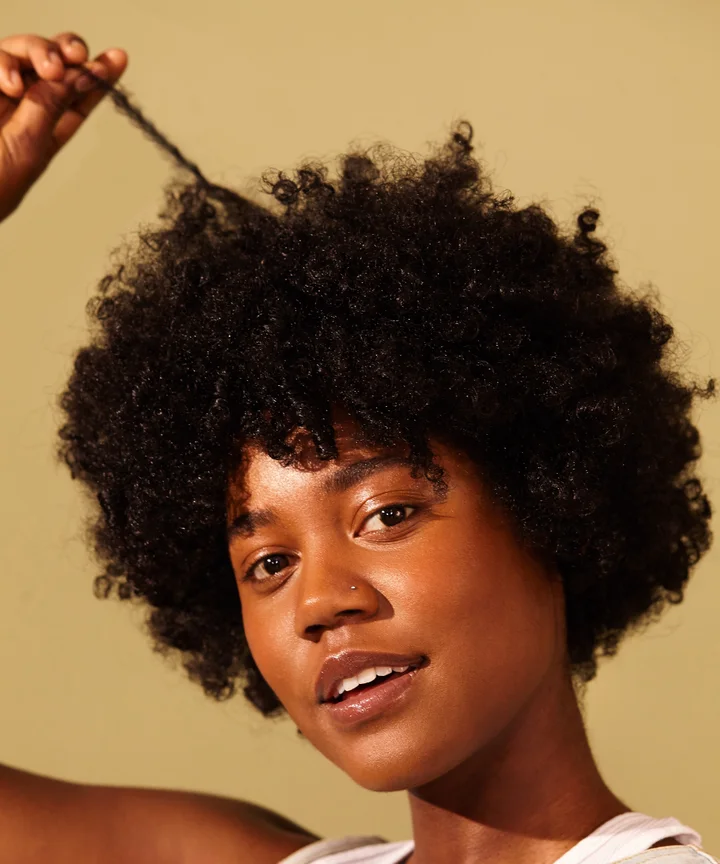 3 Ways to Maintain Your Hairstyle While Exercising
There are levels to this whole being a fine and fit Black woman situation. What other group has to coordinate a workout schedule with their hair routine? On many occasions, I've skipped the gym for weeks at a time in an attempt not to sweat out my perfectly flat-ironed coils. But with summer quickly approaching, it's time to maneuver preserving your hairstyle while working on your fitness. Check out these tips on how to go from the weight room to the winery without doing major hair surgery!
[dropcap custom_class="bl"]1.[/dropcap][spacer]
Hold Onto Your Edges Ladies!
Nothing's worse than sweating out your edges before a hot dinner date, especially if you're short on time to get cute. So instead of skipping those squats, invest in a sweatband specifically manufactured to protect your baby hairs. There's a variety of sweatbands on the market, but are some standouts! For an affordable option, with raving reviews, consider purchasing the Dri Sweat Edge Women's Headband on Amazon.
Another brand worth trying is Gymwrap, a headband line designed by Nicole Ari Parker. This multi-layered band is constructed of Evapotech, which is a material that perfectly absorbs sweat and leaves your head feeling cool. This method is best for seamlessly slicking back your hair, plus keeps sweat and products off your face!
[dropcap custom_class="bl"]
2.
[/dropcap][spacer]
Clips Fit For Crunches!
I'm going to keep it real with you guys, it's hard for me to recommend using curly clip-ins when I have yet to try them. But HeatFreeHair and KinkyCurlyYaki caught my eye after scouring Instagram and watching an outrageous amount of Youtube reviews.
HeatFreeHair
I am beyond obsessed with this brand! Not only do their clip-ins look incredibly natural, but they are Black-owned as well. Plus, they also have a headband wig collection if blending in your natural hair feels like a task.
I allmänhet är det norska medicinska systemet mycket logiskt. Om du har en kronisk sjukdom och du ständigt behöver köpa medicin betalar du bara en del av summan, upp till 1000 NOK (cirka 8 tusen rubel), och om din lön är under ett visst belopp Därför har vi de bästa priserna – du behöver inte betala alls, staten gör det åt dig.
KinkyCurlyYaki
If you're looking for more variety in hair texture, this brand might be a more suitable option. Black female-owned, KinkyCurlyYaki was created to empower women of color and celebrate our hair! With prices as low as $161, trying a new style won't break the bank.Going with clip-ins is starting to sound like a promising way to fight the post-workout frizz.
[dropcap custom_class="bl"]
3.
[/dropcap][spacer]
Pineapple and Pull-ups!
Putting your hair up in a pineapple shouldn't solely be a part of your bedtime routine.This option is my go-to because it's incredibly versatile! If your curls happen to lose definition or become frizzy, you have the option of slicking down those edges and rocking your headwrap. My all-time favorite brand is GabeJade! I can't gush enough about how beautiful and easy these headwraps are to rock. Simply turn your protective pineapple into a statement piece fit for a happy hour meetup.
Say it with me ladies – we don't have to skip workouts to maintain our hairstyles! We, as Black women, are beyond innovative. Our problem-solving abilities apply to every aspect of our lives, including the gym!