"How are you carving out time for yourself?"
For a lot of us, life is overwhelming, unstable, frustrating and the list can go on and on. 
Locking down a routine can help you stop in the middle of all of the chaos and attend to your needs, whether it be spiritually, physically or mentally. Routines can sometimes be a way of unplugging or even gaining control over your day. Your routine can be as simple as turning off your phone for a certain period in time everyday. It's all about finding ways to put yourself first consistently.
For years, routines have always been an integral part of my selfcare journey. My favorite part of the day is my skincare routine. It's what I look forward to at the end of my day. It's a way that I show love to myself, especially on the most trying, stressful days.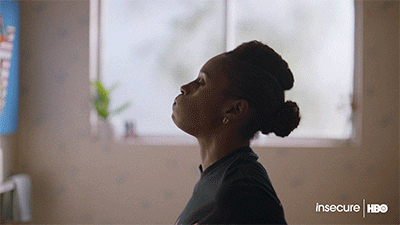 Recently, I've incorporated meditation as part of my night-time routine. With thoughts constantly moving in so many directions, taking the time to calm them down. It's made such a huge difference in the anxiety I feel before heading to bed. As someone who still struggles to put herself first, it's a work in progress. Truth be told, I'm currently struggling to consistently make the Chloe Ting challenge part of my morning routine. But it's all about trial and error until you find the best ways to make the most of your days. 
Think of a routine as an opportunity to place order in your day-to-day. It's also 10x easier when you see women who look like practice intentional living and routine building. Don't know where to start? There are some amazing black women who really echo the importance of putting yourself first and cultivated intentional-living tips that can serve as an inspiration for you as you lock down your routine during quarantine:
Alex Elle

– author and wellness consultant who incorporates self-love letters that speaks so much positivity, love and light. Incorporating love-letters to yourself as words of affirmation in your routine can really make the world of a difference. Starting your day with uplifting words and empowerment can never lead you astray. Especially during this time, we need those reminders of what self-compassion looks like.

LABeautyologist –

 licensed esthetician who has truly helped so many black women cater for their skin through skin-care routines. You've probably seen her giving advice on Twitter or have seen the #60secondrule in which she created. Creating a skincare or even haircare routine is always a great place to start, especially as you start to see the impact of what a routine can really do for you. And from there, it encourages you to implement other types of routines during the day.

Laila Dailah

– spiritual writer, wellness educator and author of

Vibrate Higher Daily

shares very practical ways that we can find healing by taking a step back and living intentionally. She also shares so many tips on meditating and finding balance through life. In some ways, having a set routine can help bring the essence of balance back to your life.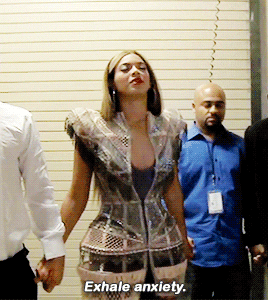 Wanted to leave you with a few reminders as you're building out your routine:
Remember that it's yours. It's meant to cater to your needs and help you find ways to make your days a little easier. So if that means that it has to change, so be it!

Your routine won't look the same as the next person. Tailoring certain tasks and activities that fit YOUR lifestyle is key.

Give yourself a break, if things get hectic and you don't stick to your routine, that is completely okay. There's always tomorrow 🙂

Take the time to rest, you deserve it. 
With so many changes going on, do the things that make you feel whole and like yourself again. Always remember that you are worthy, smart, beautiful and so powerful, even when the world tries to show us otherwise.
lifestyle
meditation
selfcare
skincare