Let's face it; dating was tough before Miss Corona rummaged through town. Now it feels like an almost impossible task to meet a potential mate. Single in solitude equates to the best of us drunk texting an ex to get a bit of attention or reconsidering a fling with that one guy we had no business hooking up with in the first place. Don't lie; we've all been there. Luckily, there are a few fun and innovative ways to connect with somebody's son or daughter.
New Dating App Features
If you've never broken down and downloaded any type of dating app, I commend you and need to know your name because that's impressive. Over the years, dating apps have stood as a virtual mating ground, forging lasting relationships, late-night hookups, and summer flings. In an effort to reinvent themselves in a distance dating climate, many of these apps have created a "Facetime" Esq feature. Users can now video chat matches before exchanging digits. Not only does this new feature take the stress out of giving your number to a possible creep, but it's an easy way to weed out the catfishes. Dating is now solely based on communication, taking physical touch out of the equation might actually lead to lasting relationships.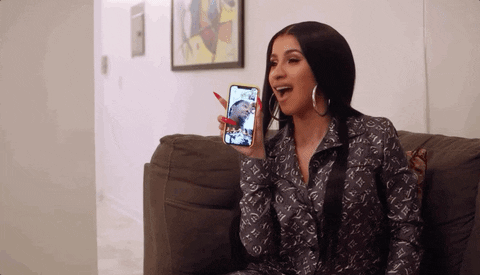 As the self-proclaimed Queen of Dating Apps, I recommend trying out Hinge above the rest. Hinge markets itself as "the dating app designed to be deleted," and while I, myself, have deleted it multiple times out of frustration, this hasn't been the case for my peers. It's social media-friendly aesthetics, and ability to unveil glimmers of personality on each profile make it a favorite of mine. I won't lie; my rap sheet on this app is a bit extensive. Never the less, during this quarantine a slew of new daters have frequented the site, making the odds of finding love that much greater.
Digital Mingling
This next recommendation might be a bit far fetched, so hear me out. Meeting people through friends is frequently a recipe for a successful relationship. I mean, that's what I hear (cries single tears). Zoom brunches, birthday parties, and baby showers have been springing up everywhere! I can't think of a better way to introduce different friend groups to each other while playing matchmaker. A few glasses of wine and a game of "Never Have I Ever," amongst new friends and old friends alike, could be the icebreaker you've been waiting for.
Social Media Bae
Social media isn't a conventional way to find love, but its reach is undeniable. Go ahead and dive in the DM's! I recently met an awesome guy through a mutual Instagram follower. While he might not be my forever man, he appears to be an entertaining quaran-ting (update: he was trash but I'll still keep him in this piece as an example). Similar to dating in the real world, talking to multiple people on social media can act as a self-reflective tool. Take this opportunity to date around; figure out what you like, don't like, and what you might be willing to compromise on.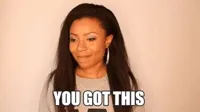 Don't count your 2020 boo goals out just yet. Adapting to this new "normal" has proven to be challenging at times, forcing many of us to become more innovative in our pursuit of love. There's only so many binge-worthy Netflix series to pass the time, and quarantining can become overwhelmingly lonely. Don't be afraid to put yourself out there; speed date, video chat, shoot your shot at an Instagram follower. It's time to be bold and creative with love! You have nothing to lose.

dating
dating apps
love
quarantine
single
Social Media