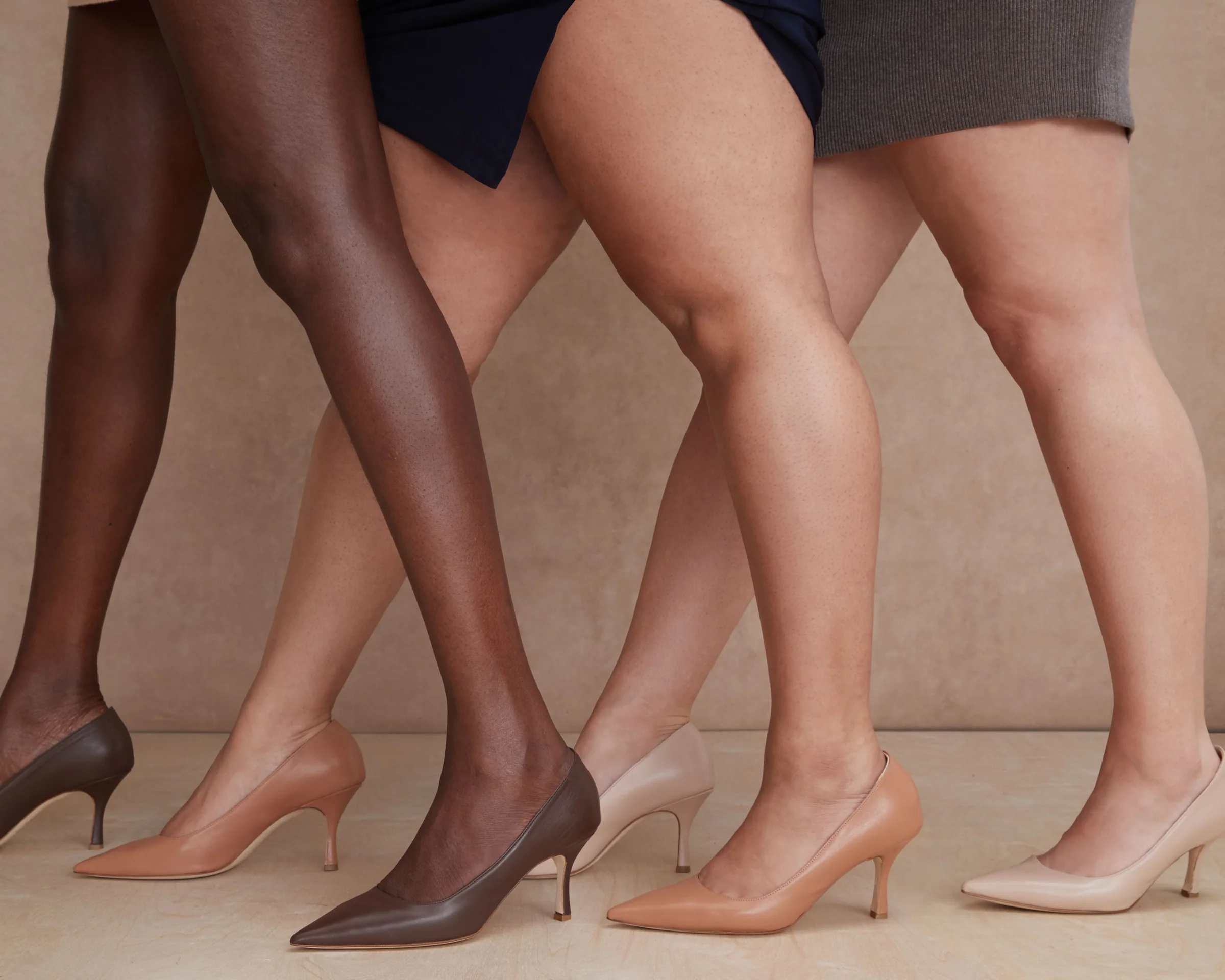 Get Your Heeled Sandals in Every Shade with AM:PM
If there is a must-have shoe for 2020 (apart from our indoor slippers of course), it would be heeled sandals. We're all anticipating our return to the clubs, bars, and restaurants that we've sorely missed during the lockdown. When they finally reopen, our biggest question will be what to wear!
For that, we have none other than
AM:PM
, the perfect height, fit, and cut for heeled sandals and a beautiful tribute to '80s and '90s fashion. AM:PM's sandals are effortless luxury in shoe form. From the moment you unbox them to the experience of slipping them over your feet, these are the new shoes to love.
So many outfits spring to mind when looking at these shoes. It's the power of an amazing product to inspire ideas in even the fashion-shy. A simple low heel earns points for maximum wearability, ideal for dinners and beach bars (when we can go on holiday and visit an exotic beach bar again that is). Event-wear and tasteful looks can also be elevated by the strappy sandal details, which make it look as though you've been doing 'the most' when really, the shoes have been doing all the work. The colours, while neutral, are still bold enough to make a statement. And a bonus is there aren't many outfits that won't suit the classic capsule shades AM:PM stock. They're a wardrobe essential in the making. All that's left is a classic pedicure to make sure we do these beauties justice.
AM:PM are connoisseur 's of nude heels for women of color––something the industry is majorly slacking on. The Core Sandal comes in three capsule shades: salted caramel, buttercream, and truffle. These shoes represent the increased visibility of women of color on the high street and luxury market.
It's long been accepted that color matching for darker-skinned women will be a mismatch. Whether it's makeup, loungewear, lingerie, or ballet shoes, the history of Black women's exclusion from color variety is extensive. But with brands like AM:PM, we finally have designers who create with women like us in mind.
"We're not talking about the single, random brown shoe sitting isolated on a shelf. We're talking WOC focused shoe making."
Comfort and style are of equal importance, no matter who denies it. It's all well and good to have a gorgeous shoe you know you look amazing in. But it's also heartbreaking to feel your foot aching more and more as the night goes on. Who said we couldn't have both? AM:PM have designed their shoes for optimum comfort, as well as style. The square toe shape encapsulates and cushions the entire foot, while the lace-up straps length are long to be wrapped to your exact preference. Designer Edna Konadu uses all vegan leather, which has a soft buttery texture. We do love a brand who cares. To take this an extra mile, not only is the packaging perfection, but it is also sustainable and completely recyclable. Conscious fashion is the future, and AM:PM is firmly on my radar for being chic and caring.
Many of these brands are small businesses, and it's more important than ever to support their creativity and passion. We can't wait to watch AM:PM go sky high!
So in this instance, throw me ALL of the shade(s).