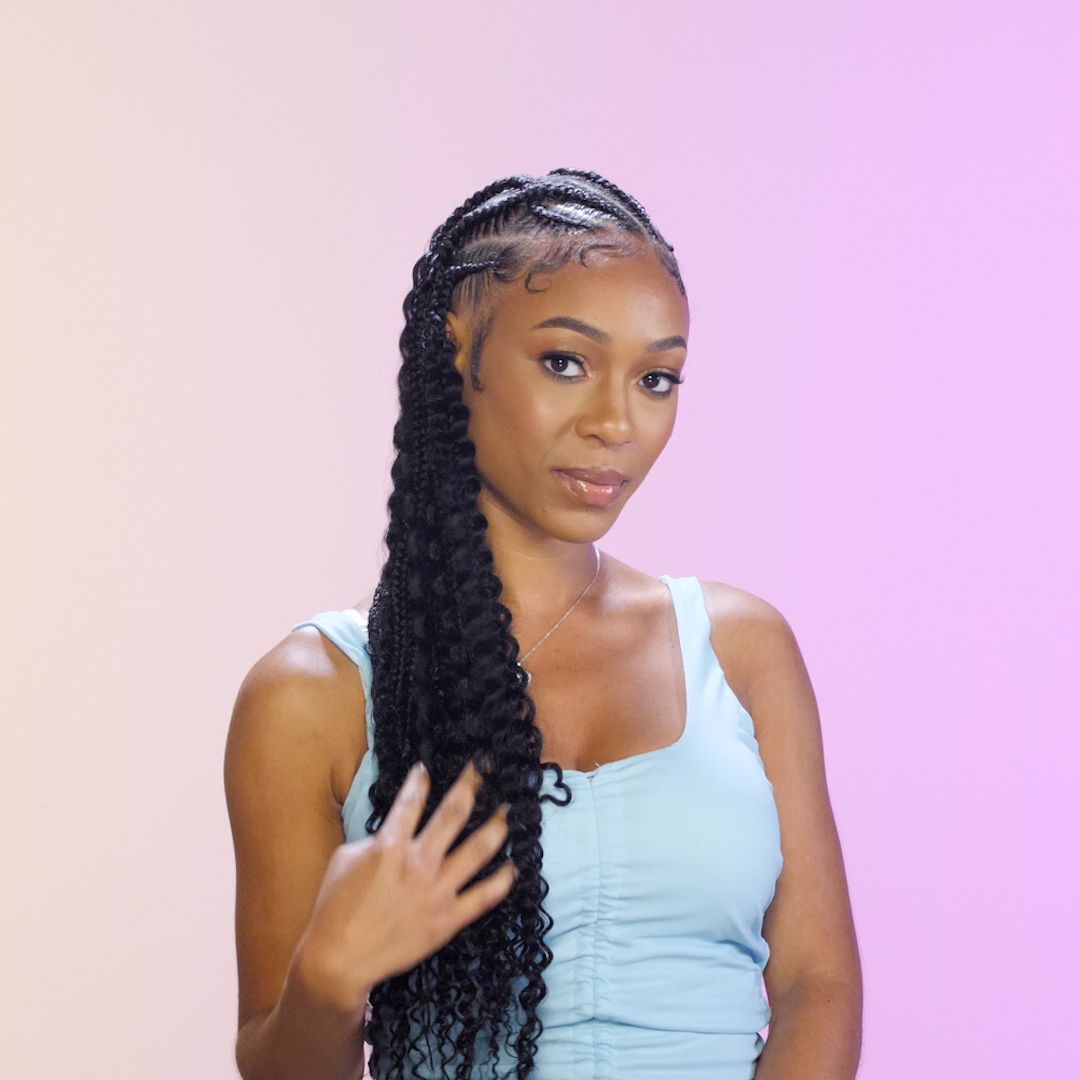 5 Unique Protective Hairstyles to Try this Winter
Winter is here again and you know it is time to hide our natural curls from the cold. To keep our hair from breakage and for it to flourish, protective hairstyles come in clutch. They're not only stylish, but they also stimulate growth and keep your fro nice and cozy. Here are five cute hairstyles that you should try this winter!
Headbands wigs literally shook the hair industry! While it's not a new concept, people are falling in love with them and so have I. These quick, easy, wigs are the new go-to protective hairstyle. They are so convenient, secure, and really fun.
I love them and have already stocked up on a couple. If you are worried about security, don't be! Just keep your natural hair in cornrows or small braids when in the house and when you're going outside, put on your wig and you are good to go. You can literally have a new hairstyle every week, change up the band to match your outfit and mask, it's a look.
#MelaninMoiTip: Do not neglect your hair underneath, always add oil and wash every 2-3 weeks.
Faux locs are such vibes, but the best part is that they are long-lasting and super cute. You can do so much with locs, and they're very flexible. You can get the classic locs or spice them up by getting beautiful butterfly locs. Decorate them with gold/ silver beads or shells. This protective hairstyle is so easy to maintain, and it'll keep your true locs safe all winter!
#MelaninMoiTip: Refresh your scalp with a spray bottle filled with your favorite conditioner, oil, and water to keep your hair nice and moisturized.
Headwraps/ Turbans
Headwraps are the cutest things ever. They are versatile with a ton of ways to wear them, making them the perfect accessory for protective hairstyles. You can wear them on their own, on top of an already protective style, or with just your hair underneath. You can wrap them into a top knot, back buns, tucked end––the options are endless! Some of my go-tos for stylish perfection are ceecee's closet or famn djanm.
Box Braids / Knotless Braids
Box braids are the OG of protective styles, so of course, it had to be included. This long-lasting, classic style is so versatile, you simply can't go wrong. You can add color, beads, or hair jewels. If you want them to last longer, I suggest doing medium or small box braids which tend to be less messy than jumbo box braids. To spice it up, you can even do goddess knotless box braids.

Crochet Braids/ Fro
Crochets are possibly the best of both worlds, you want fro like styles but have your hair protected? Crochet styles are perfect for that! Get that natural curly fro without exposing your hair to the cold. Crochets come in endless styles and are so easy to install. Try this style the next time you want to keep your hair underneath nice and cozy which rocking a fro.
Don't let the cold stop you from slaying, sis.