Bomba Curls was created by Lulu Cordero, an Afro-Dominicana who believed that curls should be celebrated! She also wanted to share the tightly kept Dominican beauty secrets used by generations of women to naturally boost growth and maintain fullness with the world. The outcome was Bomba Curls, which uses premium and organic super-ingredients to help you achieve maximum length retention and curls that serve major POP!  
Bomba Curls was born because Lulu found herself missing the unique style of hair care used over generations in her native Dominican Republic to optimize hair growth and health. She started making her own products using the Dominican beauty secrets she grew up with and her curls flourished! Lulu took the magic behind those "hair potions" and created clean, pure and organic natural hair products specifically formulated to meet the needs of our natural curls and coils. Bomba Curls uses the unique elements of Dominican style formulations and blends them with time tested hair care secrets and organic ingredients to naturally nourish the scalp, achieve luscious curls and promote healthy hair growth.  Bomba Curls is spilling even more Dominican beauty secrets with their second product launch, an ultra decadent hair mask that deep conditions curls, restoring their elasticity, moisture and shine.
The Forbidden Mask is a botanical infused formula that deeply penetrates hair and provides intense nourishment from root to tip while giving follicles the extra boost they need. Using Dominican beauty secrets passed down through generations like pistachio oil, coffee seed extract, cinnamon extract, cupuacu butter and banana fruit extract. Please see attached on-sheeter with more in-depth information on the new product.
The Forbidden Hair Mask and it is a match made in curly girl heaven! This blend uses premium ingredients such as raw cinnamon, turmeric, pistachio and cupuacu butter and is also cruelty free. The hair mask formula is meant to restore, moisturize and nourish all curl types while giving you extra slip so you hair is easy to detangle.
The texture of the product is not very thick like most hair masks which makes it easy to glide on from root to tip. After applying the mask, I combed through my hair in sections and it was a breeze. The slip of this product is phenomenal which makes it very easy to detangle and manage. Might I add that the smell of the product is amazing!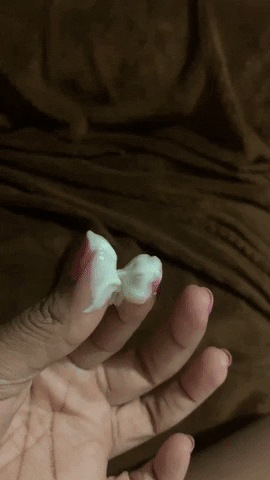 For a bit of background, I am between curl type 4a & 4b and wash and style my hair once a week. After my regular wash and condition, I used the Forbidden Hair Mask like a deep conditioner with no heat (although applying heat amplifies the effectiveness of the product) for 2 consecutive washes.
I kept the mask on for about 30 minutes and gently rinsed it off with lukewarm water. My hair retained a lot of moisture, was very soft and most importantly defined.  Styling my hair after rinsing off the mask was very easy because my hair was nourished and detangled to perfection. During the two weeks of using this product I noticed a decrease in the amount of dead hair coming out during my washes which is a plus.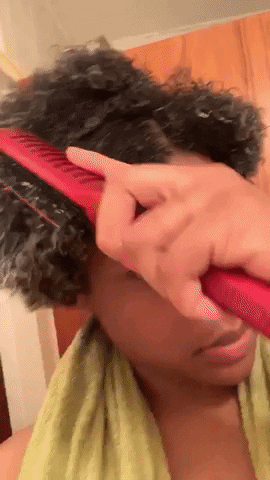 Bombas Curls' Forbidden Hair Mask lives up to their claims of helping fight hair loss, moisturizing and strengthening you hair. This product should be in every curly girls wash day routine.
-Erica Rhoden