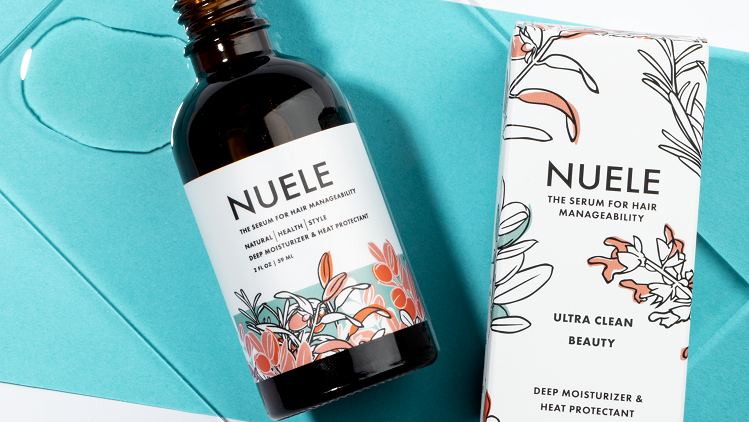 I Tried The Nuele Multipurpose Hair Serum and Here are My Thoughts
As a natural hair enthusiast, I am always looking for the next best thing for my hair. I'm pretty comfortable with trying new things I come across that may benefit my hair. So naturally, I was pretty excited when it came time to try this new serum.
Nuele's Serum for Hair Manageability is advertised as a well-rounded serum that repairs, strengthens, adds shine, and allows your hair to be more manageable. Now, I'm usually pretty skeptical when a product claims to do too many things. But I tried it out, and here's what I thought.
Let's Talk Ingredients:
The hair serum thrives on five clean ingredients: argan oil, jojoba oil, rosemary extract, clary sage, and moringa oil. This combo is what makes the serum what it is. I was very familiar with the first two, however, the other three were new to me. So, I did some research and broke down the benefit of each ingredient.
Argan Oil
Argan oil is a prevalent oil in the natural hair community with so many benefits including protecting your hair from heat damage, and helping with dry scalp and dandruff. I personally love argan oil, and sometimes, I mix it with other oils for my hair.
Jojoba Oil
Another oil that's quite popular with several benefits is jojoba oil. It's great for moisturizing your scalp, helps with dandruff, and strengthens your hair. I really like jojoba oil on its own, and I've used it quite often for growth and thickness.
Rosemary Extract: 
Rosemary extract is known to encourage hair growth, cleanse and relieve the scalp, and fight against dandruff.
Clary Sage Extract 
Clary sage extract improves hair strength, increases hair growth, and strengthens your hair against breakage. It shares very similar properties with the first three ingredients.
Moringa Oil
This oil is derived from the seeds of the moringa oleifera tree, and it works as a topical cleanser and moisturizer. Moringa oil also prevents dryness, hydrates and heals the scalp, strengthens hair, and fights split ends.
It's comforting to know there are only five ingredients in the serum and each ingredient is individually beneficial for natural restoration. The product is also free of parabens and sulfates, which is always good when it comes to natural hair. The serum does have a strong, natural fragrance that may be coming from the sage, but it's one of those smells that you either love or hate. I personally don't mind it.
How to Apply:
Nuele's directions instruct you to apply the serum after wash day or while the hair is wet. The right number of serum drops for you will vary based on hair texture or length. My hair type is coily, so 4-10 drops were recommended for me.
Cost:
A 2 fluid ounce bottle of Nuele runs for $24 with a one-year shelf-life. While $24 might be a lot, the bottle is meant to last a year.
Should You Invest?
YES!!! I got to use the serum a few times and personally, I like it. I actually like the smell of it and my hair reacted pretty well to it, although I haven't seen the full effect of what it does yet. Each ingredient in the serum contains something unique that can benefit your hair.
I also like that it can be used as a heat protectant when blow-drying your hair. If you have room in your budget to try something new, do it! Natural hair is about exploring and trying products until you find ones you fall in love with. I am definitely going to keep using it, and you never know, you might end up loving it too!