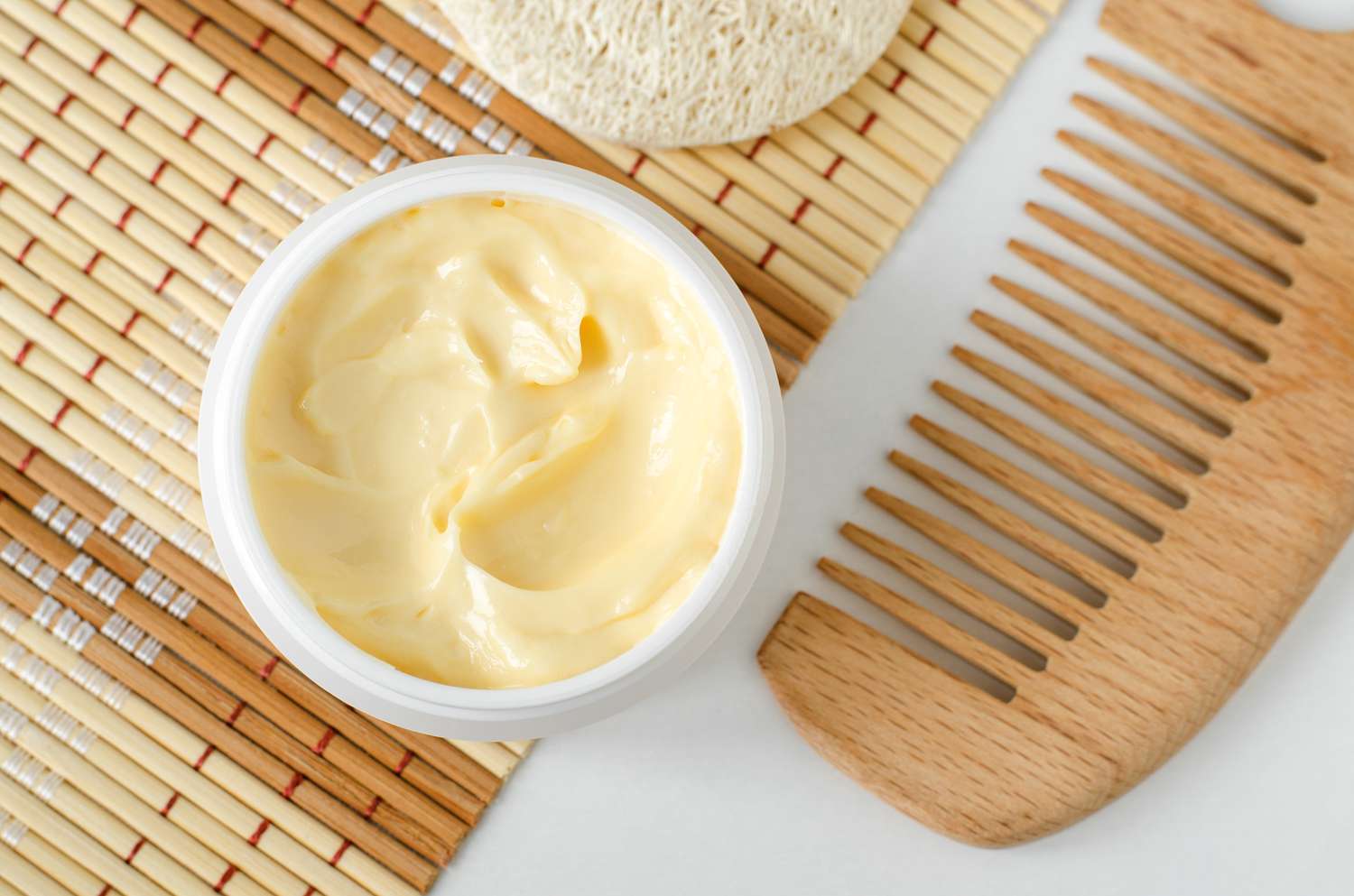 5 Nourishing & Strengthening Hair Masks for Damaged Hair
I've been natural for nearly 6 years now, and I've had my share of struggles with my hair. I've struggled with growth, damaged ends, or simply dryness. As a DIY queen, I've tried several recipes for hair masks that have benefitted my hair immensely and have aided its fluid and healthy growth. Damage can be difficult to handle and can break your spirits. Depending on how damaged your hair is, you may even have to cut it.
But, don't worry, you don't have to break the bank to tackle your damaged hair. Some hair masks can be made from everyday items in your kitchen. If you're a natural that doesn't really like a DIY, I also got you, queen.
Aloe Mask
Aloe vera is a popular leaf in the natural hair community for so many reasons. The aloe vera leaf has several benefits including repairing dead hair cells, promoting hair growth, and serving as a conditioner on its own. This hair mask is mixed with olive oil to soften the hair and repair split ends. Castor oil, one of the best oils for natural hair growth, turns it into a hair growth stimulant as well.
Ingredients: Aloe vera leaf, olive oil, and castor oil
How-to: Cut the aloe leaf into several mini pieces. Pour the olive oil in a hot pot and allow the oil to heat up. Then, add the aloe, and leave it in there until the aloe is a brown-like color. Once it's brown, drain the aloe with the olive oil. After it's cooled off, add castor oil and it's now ready to use! You can use it as a daily oil or for hot oil treatments.

#MelaninMoiTip: Always drain aloe to avoid white flakes.
Aztec Clay & Apple Cider Vinegar
These two ingredients may just be the CEO of hair masks. If you are a long time natural or even a new natural, you may or may not have come across this duo. The Aztec clay alone is essential for hair growth: it cleanses the hair, removes product build-up and toxins. The clay also helps dry and brittle hair by preventing hair loss and adding definition. The apple cider vinegar (ACV) is an OG in the natural hair world. It cleanses your scalp, helps with damaged hair, and balances the hair's pH levels.
Ingredients: Aztec clay x Apple cider vinegar (adding an oil is optional)
How-to: First, section your hair off. Then, add equal parts of the clay and the ACV into a mixing bowl. Measurements will differ based on the length of your hair. Mix together until it's a yogurt-like consistency and apply it to dry hair or slightly damped hair. Apply the mask from root to tip, and leave for 15-30 minutes. Make sure you rinse your hair thoroughly and follow with your favorite conditioner.

#MelaninMoiTip: Never use a metal bowl or spoon to mix this mask, either plastic or wood. 
Avocado,  Egg, Olive Oil & Honey Mask
Avocados may be very yummy on a slice of toast, but they can also work wonders for your hair. I personally love an avocado mask because avocados are rich in vitamin E and proteins that are amazing for your hair. Avocado's healthy properties help to repair damaged hair, stimulate growth, and keep hair moisturized. When used in hair masks, the vitamins found in egg yolks help your hair to resist damage. Finally, honey is a great moisturizer that adds shine, and we already talked about the wonders of olive oil.
Ingredients: 1 ripe avocado, 1 organic egg, 1tbsp raw honey, 1tbsp of olive oil. 
How-to: Add all the ingredients in a blender and blend until smooth. Or, you can also mix it manually. Section your hair, spray with warm water, and apply the mask. Leave the mask for about an hour, and follow with your normal wash day routine.
#MelaninMoiTip: The ingredients can vary based on the thickness or length of your hair. 
OGX- INTENSE MOISTURIZING TREATMENT
This deep conditioner contains vitamin E, which helps promote a healthy scalp and assists with hair growth. This works well for damaged hair and leaves your curls feeling very soft and also adds a great shine. If you're looking for something off the shelf, add this product to your wash day routine.
Shea Moisture (Jamaican Black Castor Oil) Strengthen & Restore Treatment Masque
This amazing mask takes strengthening and restoring damaged hair to the max. We already know the goodness of castor oil and all of its benefits from earlier. You want to apply this product to clean hair and allow it to sit for 30-45 minutes. The Strengthen & Restore masque leaves your hair so soft and of course, it repairs and promotes hair growth.
#MelaninMoiTip: Use a hooded dryer or cap for better results.
 So go restore your hair queen, and slay another day!