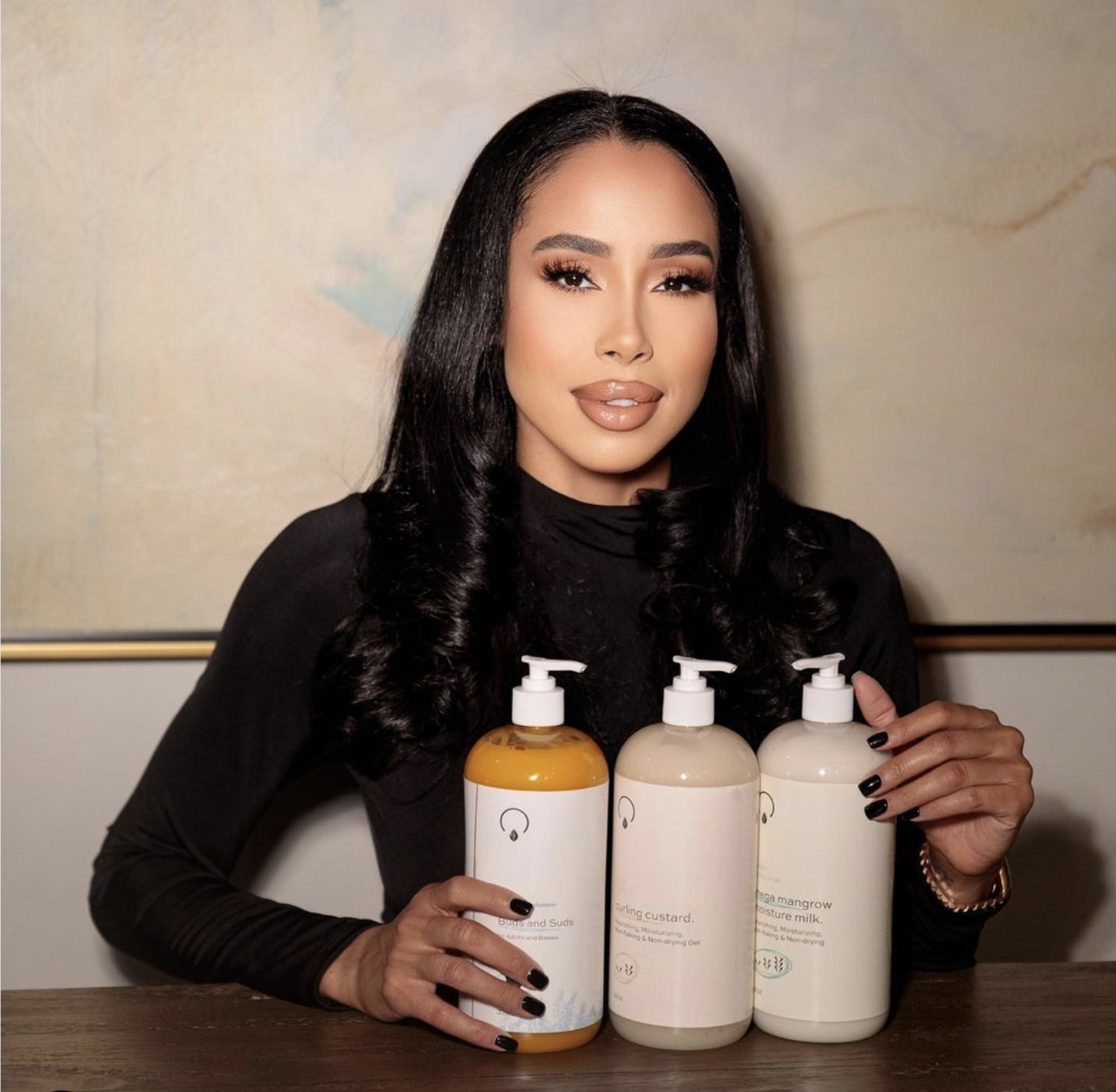 OrganiGrowHairCo. Founder Breaks Down The Benefits of Vegan Haircare
How many haircare lines do you know that are organic, vegan, non-toxic, and made with your hair porosity in mind? Not many!
When it comes to textured hair, we often find ourselves pacing the beauty aisles trying to find the best products. Eventually, we choose a brand with a label that reads "no sulfates" or "no parabens" in small letters and hope for the best.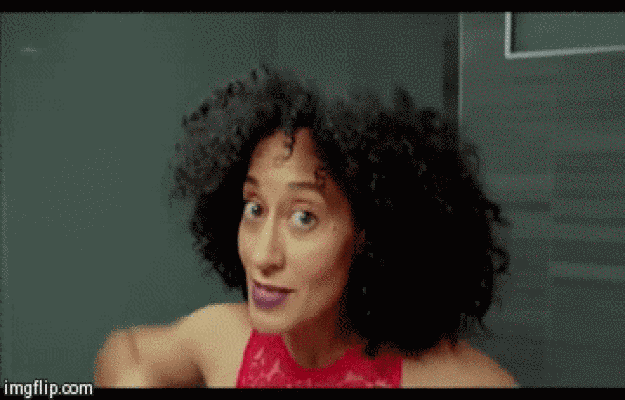 Melanin Moi writer Aamira Muse sat with the CEO and owner of OrganiGrowHairCo., Kay Cola. Like many of us, Kay was unsatisfied with the products on the shelves during her own unique natural hair journey. Kay Cola and co-creator Kristin Smith created a non-toxic, plant-based hair care line to help women achieve healthy hair. Kay Cola takes pride in having a line that is suitable for all hair types and hair porosities.
Let's dive a little deeper into her hair journey and the brand she created.
AM: Tell the Melanin Moi Community a little more about yourself.
KC: I was born and raised in Los Angeles, California. I am a singer, songwriter (Grammy-Nominated), and I started my beauty brand in 2016. I'm also a philanthropist, mom and I love helping people!
AM: Where did your passion for hair come from? As well as the idea of starting OrganiGrowHairCo.?
KC: Two places! First, when I was on tour I wore weaves and wigs and had severe heat and bleach damage. Then when I got back from tour, my daughter kept asking if she could straighten her hair because she was at a predominantly white school and all the kids had straight hair. I told her "No, baby your hair is beautiful and you need to embrace and accept your hair!" She made me realize that I needed to be an example to her, so I immediately stopped wearing them.
I tried to use some of the curly products on the market for my damaged hair. At the time I was vegan, and I realized that not only were the products not vegan, but they also weren't as organic or non-toxic as they claimed to be. It was not something I wanted to use on myself or my family, so I started creating. People have different hair textures and porosities, and [the market] was not catered to that. Everything was all coconut, all shea butter, and everyone can't use that.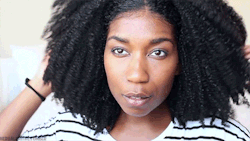 AM: I love how you have Growth Bundles on your site that are categorized by hair porosity. It allows the customer to further do research and figure out their porosity, which is important in choosing the right products. Where did that idea come from?
KC: I'm learning that most people want you to tell them what to do, and they want things really quickly. That's not how it works. I tell people all the time if you go to the gym and then you stop working out, is your body going to be the way it was when you were working out? No, this is a consistent lifestyle. This is something that you have to want to make a part of your life. That's why it's important for people to actually learn this and not just have us telling them.
AM: What is your hair porosity and your favorite product from your hair care line?
KC: My hair porosity is low and my favorite product right now is the Vegan GrowGurt leave-in conditioner. We have two leave-in conditioners, one is a spray that acts as a heat protectant, and then our Growgurt is a whipped leave-in conditioner that's a little thicker, and can be used for styling and conditioning.
I love it because I made sure to put Chebe Powder in it which is an ancient African powder that women used to use from a tribe that had ridiculously long hair. People used to try and find out what their secret was, and discovered that Chebe Powder helped with moisture and length retention. That's one of the reasons the Vegan Growgurt is my favorite product.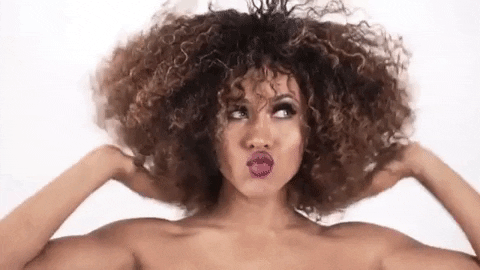 AM: What is your wash day like with OrganiGrowHairCo. and your favorite protective style?
KC: I start by pre-pooing with my pre-shampoo, which is a restorative deep conditioning oil that helps prep your hair for shampooing. I clarify twice and then I deep condition with the Growtein Deep Moisture Condition. I put a shower cap over my hair and let it steam for 20 minutes. Then I'll rinse and style on completely soaking wet hair, parting my hair in sections with styling products, and let it air-dry.
If I'm not doing a wash and go, which is what I normally do, my favorite protective styles are french braids or cornrows without added hair. It's one of the lowest manipulation styles (lower than getting box braids) and I do have fine hair that's prone to breakage easily.
AM: What's one thing you want the Melanin Moi Community to know about your hair care line?
KC: For one, we are — from my research — the only completely non-toxic brand out there, which includes the preservatives and the lack of perfumes or fragrance. Also, we are learning and growing with you guys. Our main goal is to help you reach your goal. I always tell our customers we're rooting for you because we want the customer to be happy with the hair that's growing out of their head. We know how much confidence you have when your hair is fire! We know what that can do for you, and that's very important as well as making sure that you're not poisoning yourself while you're trying to look beautiful.
AM: What's next for OrganiGrowHairCo. and the brand itself?
KC: Right now I'm working on a protein mask. I also started OrganiGrowLifeCo., a wellness brand teaching everyone — especially people of color — how to live your best life mentally and physically.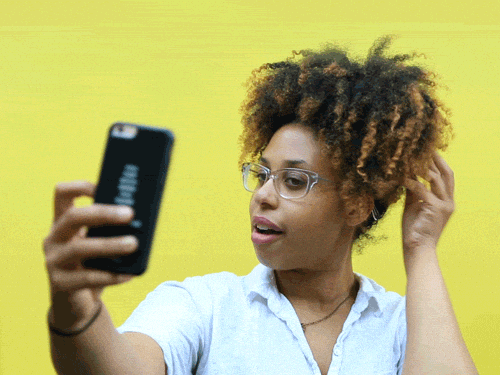 Key Takeaways
Here are three things to remember about OrganiGrowHairCo.!
OrganiGrowHairCo. is an organic, vegan, and one of the only completely non-toxic hair care lines in the industry.
Knowing your hair porosity is crucial when finding the right products. Get the right growth bundle for your hair porosity.
OrganiGrowHairCo. is rooting for you and always puts the customer first!
You can purchase these products over at https://organigrowhairco.com and start your healthy hair journey today. Kay Cola has a lot in store for us ladies, so make sure you're staying caught up!
Note: This interview has been edited for clarity.