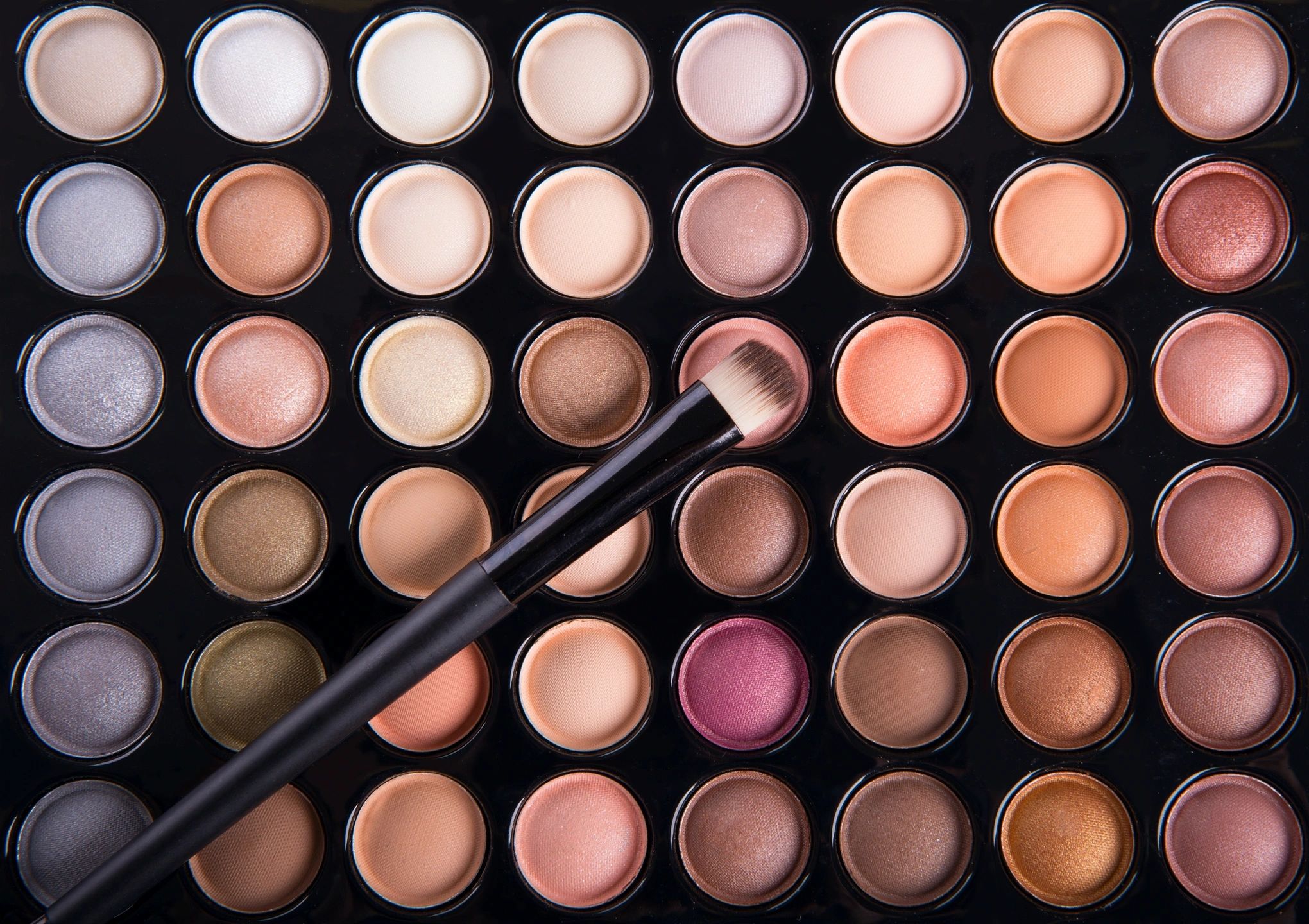 5 Spring Eyeshadow Palettes To Try
Looking to step up your eyeshadow collection this spring? Look no further. We know that the ideal eye palette is versatile, offering a range of textures, finishes, and most importantly, delivering on pigment. And while you can pretty much rock any shades in any palette all-year-round, spring is one of the more liberal seasons where you can opt for soft neutrals or transition to fluorescent bright colors without feeling out of place.
To get you started, we've rounded up five eyeshadow palettes that are a must-try this season!
Makeup Revolution – Forever Flawless Allure Palette
From muted-pink neutrals for everyday looks to deeper berries for a more intense transformation, the Makeup Revolution Flawless Allure palette is a warm girl's dream! It delivers on pigment, blendability and, quite frankly, aesthetics. Most of the rave on this palette is on the shimmers, however, it also features four two-toned glitter shades that give the eyes an extra pop. Throw on 'Suave' or 'Risky' as a transition shade, blend 'Nymph' into the crease and top your lids with 'Seduction' or 'Lovesick' for a beautiful berry look.
Colourpop Cosmetics X Lizzie Mcguire – What Dreams are Made of Palette

As soon as I saw this Lizzie Mcguire-inspired palette, it was instant nostalgia. This palette packs the ultimate spring vibe, with stand-out colors like "Don't freak" (matte lime green), "Dear Diary" (chartreuse-yellow shimmer), and "Hello Fabulous" (deep lavender shimmer). It also features some champagne shimmers for classier eye looks (and as an inner-eye corner highlight). I'd recommend spraying your brush and using an eyeshadow primer with this palette for maximum color payoff. Whether you're a Lizzie Mcguire fan or not, these are some fun colors and if you get this for nothing else, do it for the throwback.
Nicka K New York – Poison Apple Palette
Trying to save money but still want a gorgeous, compact palette? The Nicka K Poison Apple palette is not just cheap (and I mean $3.99 cheap), it also has nine highly pigmented shades, including several deep plums with beautiful finishes. The colors are rich, easily blendable, and actually show up on deeper skin tones without effort. This palette is available in many beauty supply stores and isn't just beautiful for your eyes, but your pockets too! Who said beauty supply = low quality? Not me, because this palette proves otherwise. It's a steal, and at its price point, what do you have to lose?
Mehron Paradise Makeup AQ Magnetic Palette
Hear me out: Graphic liners as shadows are in right now, and if you've been anywhere on Tiktok or other social media, you'll know exactly what I'm talking about. While we've traditionally viewed eyeshadows and eyeliners separately, those lines are now blurred and irrelevant.  This Paradise Makeup AQ by Mehron Makeup is a water-activated graphic liner palette, and with the help of a precise brush, can be used for very creative looks. It's a multicolored palette, so you have a wider range of colors to work with.
Huda Beauty – Brown Obsessions Palette
View this post on Instagram
Chocolate, Toffee, and Caramel – Brown Obsessions features not just 1 but 3 beautiful mini-palettes with varying shades of browns and neutrals, all with different textures and finishes. The palettes have a pretty range of muted tones that can be used as all-over lid shades, transitions, and shimmers for single-color applications or even cut-creases. Of the trio, I'm personally drawn to the caramel and chocolate palettes because the orange/chocolate hues used alone would look great on days I don't have time to spend on eyeshadow. Yes, spring is all about color, but some days, a subtle skin-toned matte or muted shimmer will do.
Keep your shadow game strong this season, and let us know if you've tried any of these palettes or plan to try them out. If you do, tag @melaninmoi on your looks and let us know which ones were your favorite!