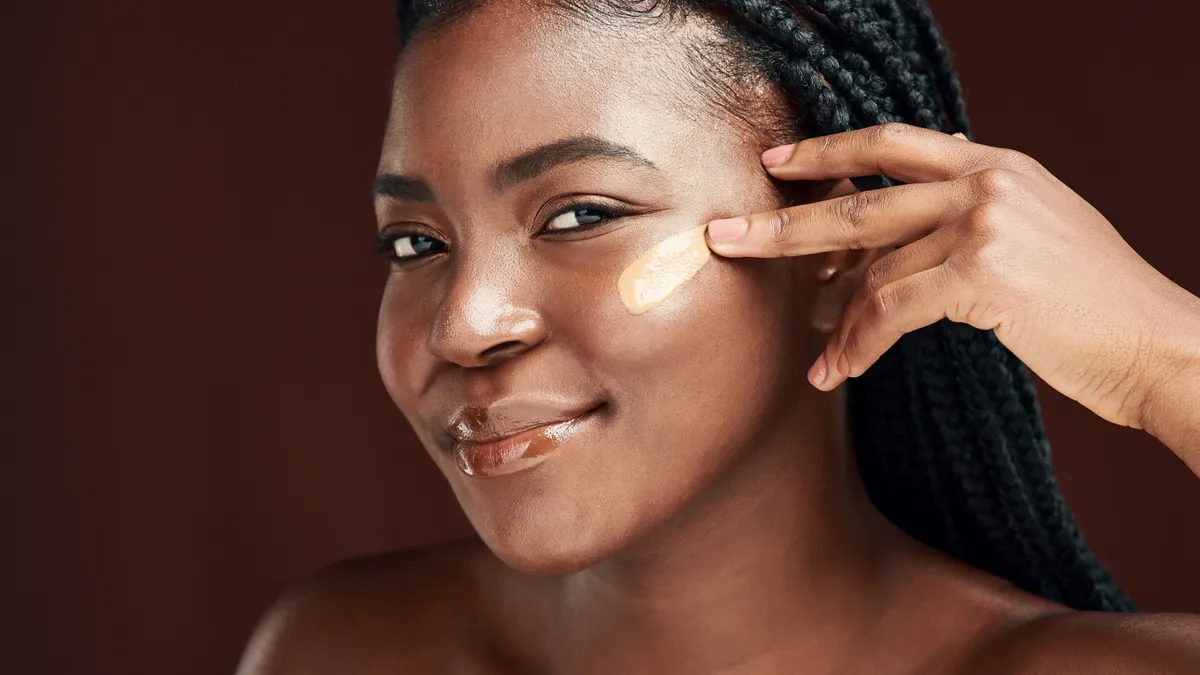 The Beauty Bureau is A One-Stop Shop for Beauty Entrepreneurs
Do you dream of having your name on a cosmetic launch or on a new line of hair products? The beauty industry has grown exponentially in the past few years, with unprecedented opportunities for new brands to make their mark. But there's a lot more to the beauty industry than keeping up with trends or Instagrammable product photoshoots.
The Beauty Bureau gives entrepreneurs the business and marketing savvy required to not only survive but dominate the game.
A One-Stop Shop for Beauty Entrepreneurs
The Beauty Bureau is an online platform for make-up artists (MUAs) and beauty entrepreneurs founded by celebrity MUA, Mikesha Lacy. The platform allows entrepreneurs to connect with suppliers, stay up to date on trends, and network with other MUAs. The Beauty Bureau helps emerging brands determine their niche within the industry and connects them with fellow entrepreneurs.
According to Mikesha, these key decisions can truly make or break a brand for aspiring and current beauty entrepreneurs. A Beauty Bureau membership includes access to the Beauty Bureau group chat, e-classes, vendor lists, interviews, and coaching calls. Membership also includes social events like a book club, and all-inclusive girl trips and events.
About Mikesha Lacy
As a professional make-up artist and entrepreneur, Mikesha has a working knowledge of how the various aspects of the beauty industry interact. Mikesha participated in several showcases in Chattanooga, which inspired her to create a platform where artists and brands could express their creativity in a non-competitive environment. With the Beauty Bureau, Mikesha uses her diverse experiences to empower potential and current entrepreneurs.
One of her favorite aspects of the showcases was networking, which allowed artists to educate themselves on industry happenings and trends. She believes lack of due diligence around branding and marketing is one of the biggest mistakes new brands make. According to Mikesha, entrepreneurs must do their due diligence to identify the specific micro-industries they are most passionate about. And without the right connections, it can be difficult for new brands to find the right suppliers. The Beauty Bureau is designed to bring down long-standing barriers to entry and set its members up for success.
Diversity in Beauty
The Beauty Bureau was created with women of color in mind. When I spoke with Mikesha, she discussed how women of color were often set trends, but the brands profiting from these are typically not owned or directed by women of color. When thinking about Black-owned brands, for example, how many of these can you list off the top of your head besides Fenty Beauty or Pat McGrath? Why aren't brands like Every Hue Beauty and Vanessa Myrick more well known? Moreover, why are there only so many brands owned by women of color? Beauty Bureau is out to change not only the standard of beauty but beauty entrepreneurship itself.
In the past few years, there has certainly been a lot of diversification within the mainstream beauty industry. We are starting to see ourselves in the catalogs, our skin tones in foundations, and our sisters as leaders. However, there is still a lot of room for growth, especially considering the impact women of color have on this industry. Even if you don't realize it, makeup and aesthetics impact every part of our lives, from our weddings to the media we consume to the images we have of ourselves. It's not only a cultural cornerstone but a key way for people to get in-tune with themselves and develop confidence. That's why it is so vital to have strong, positive representation in the field. Everyone deserves to feel beautiful!
A Final Word of Inspo
To any aspiring beauty entrepreneur out there looking for a sign to start developing your ideas, this is it! More than any other time in history, women of color are empowered with more resources and connections to ensure a successful start. If you're hesitant to jump in, take Mikesha's advice: "Start an idea and put it on paper…and don't stop! Keep going!" Sign up for a Beauty Bureau membership here to get detailed lessons on finding your industry niche or building your brand.
Also, look out for the grand opening of Mikesha's Luxe Spa, in Chattanooga on August 15th. The Luxe Spa will offer non-surgical body contouring services within a luxurious, but cozy atmosphere curated by Mikesha herself.
What changes have you seen in the beauty industry lately? Is this an industry you'd like to get involved in? Let us know in the comments!
Keep up with Mikesha Lacy of Beauty Bureau @mybeautybureau!