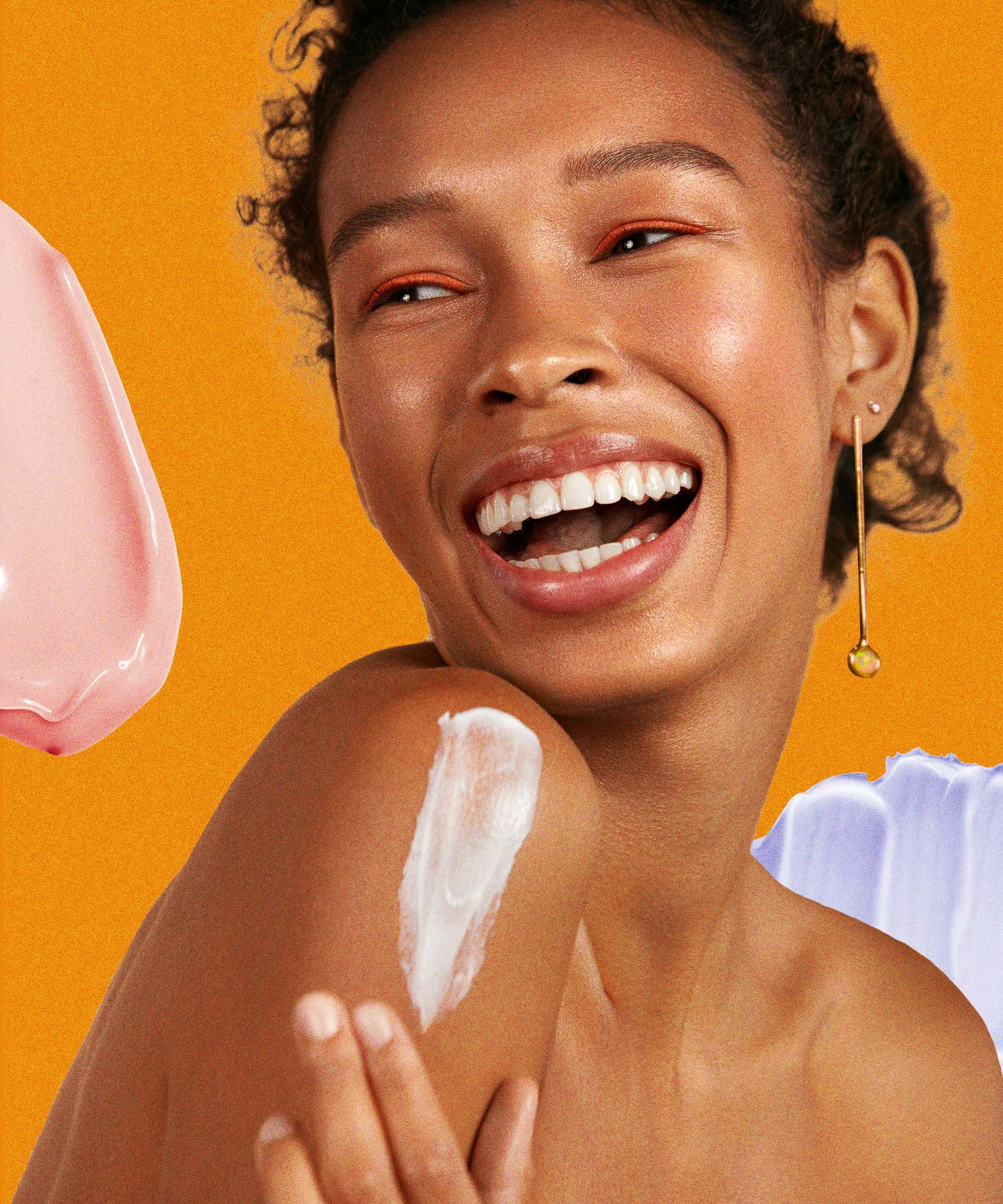 Achieving That Summer Glow, No Matter The Season
A summer glow is truly unmatched! I'm more of a matte/velvet skin gal, but when I randomly pull out my glow products, I give that preference a second thought.
I came across this super natural glowy glam from one of my favorite beauty bloggers, MakeupShayla, and I was inspired to recreate it! I'll give you the rundown on the products I used and why. Most of these are my usual summertime favorites so let's get into the good stuff!
Bronzer
What's a glowy look without warm and bronzed skin?! This is the product I reach for immediately after finishing my base, which is foundation and concealer. I focus less on contour/structure and more on overall warmth. My favorite bronzer is the Fenty Beauty Sun Stalk'r Instant Warmth Bronzer in Mocha Mami. A large fluffy brush for application should do the trick!
#MelaninMoiTip: Not only are bronzers important for warming up the face but it often doubles as a great eyeshadow. Take a blending brush and work the bronzer into your crease for an effortless warm eye!
Blush
This is a product I never skip, no matter what look I'm trying to achieve. When it comes to my glowy looks, I opt for a liquid or cream blush and then a traditional powder blush to set. NARS Liquid Blush in Dolce Vita is so perfect it hurts!
When I layer blushes, I always start with Dolce Vita because it leaves such a beautiful stain of color with a natural sheen. To really amp up the glow for this look, I took the Milk Makeup Lip + Cheek in Berry and lightly dabbed the product onto the apples of my cheek for that "wet" look.
My last glowy blush step is to grab a traditional powder blush and lightly apply over the cream to set. I used NARS Blush in Orgasm for this look. If you have a super light hand when applying, it won't take away from the wet, glowy look of the liquid and cream products.
#MelaninMoiTip: Stick/cream products can sometimes be intimidating, but they are super easy to use! Remember to always transfer the product to a brush or a sponge instead of applying directly. This will give you much more control with the amount of product you use as well as placement.

Highlight
Can you really have an amped-up summer glow without highlighting?! The answer is, NO!
The best highlight I have ever used comes from PAT McGRATH LABS, which doesn't surprise me because all of her products are superior. The Sublime Skin Highlight Trio provides the perfect glow without any chunky glitter. It sits so well on the skin and is very easy to blend.
I twirl my duo fiber brush in all three shades and lightly apply to the top of my cheekbones. I continue the glow by applying a tad to the bridge of my nose as well as my inner eye corner.
With highlight, the trick is to be very conservative with the amount you apply. Less is more, and that is what will give you the appearance of a glow from within.
Eyeshadow
I already spilled the details on my favorite eyeshadow trick, bronzer in the crease. But I still like to add a tiny bit of sparkle after. My favorite shadow for my simple glowy looks is the Charlotte Tilbury Eyes to Mesmerize Cream Eyeshadow in Star Gold.
I just drop a tiny bit of this cream shadow right in the center of my eyes for a pop of color and call it a day! It pulls the look together really nicely and it's super easy to apply.
I either use my fingers to apply or I use a tiny brush and just pack onto the center of my eyelid. The shadow dries down really nicely so you don't need to worry about creasing, which is the best part!
Lip Gloss

The lips have to glow too! And lip gloss just gives the perfect finishing touch. I pulled out another PAT McGRATH LABS product, the LUST: Lip Gloss in Love Potion. This is a really beautiful pale pink gloss with some iridescent pearl.
It gives the right amount of shine and color, and you can't go wrong with this gem.
Here I am with my final recreation! I'm calling this a "summer glow" but who's to say you can't rock it all year round?!  Remember, when you're recreating a look, take inspo but don't be afraid to make it yours, and don't feel the need to use the exact same products that the celebrity or influencer used.
If you don't want to go out and buy a product, rock what ya got with confidence and it'll turn out perfect for YOU!
Follow my beauty space on Instagram @Maxdablushbeauty for more makeup tips and lewks!