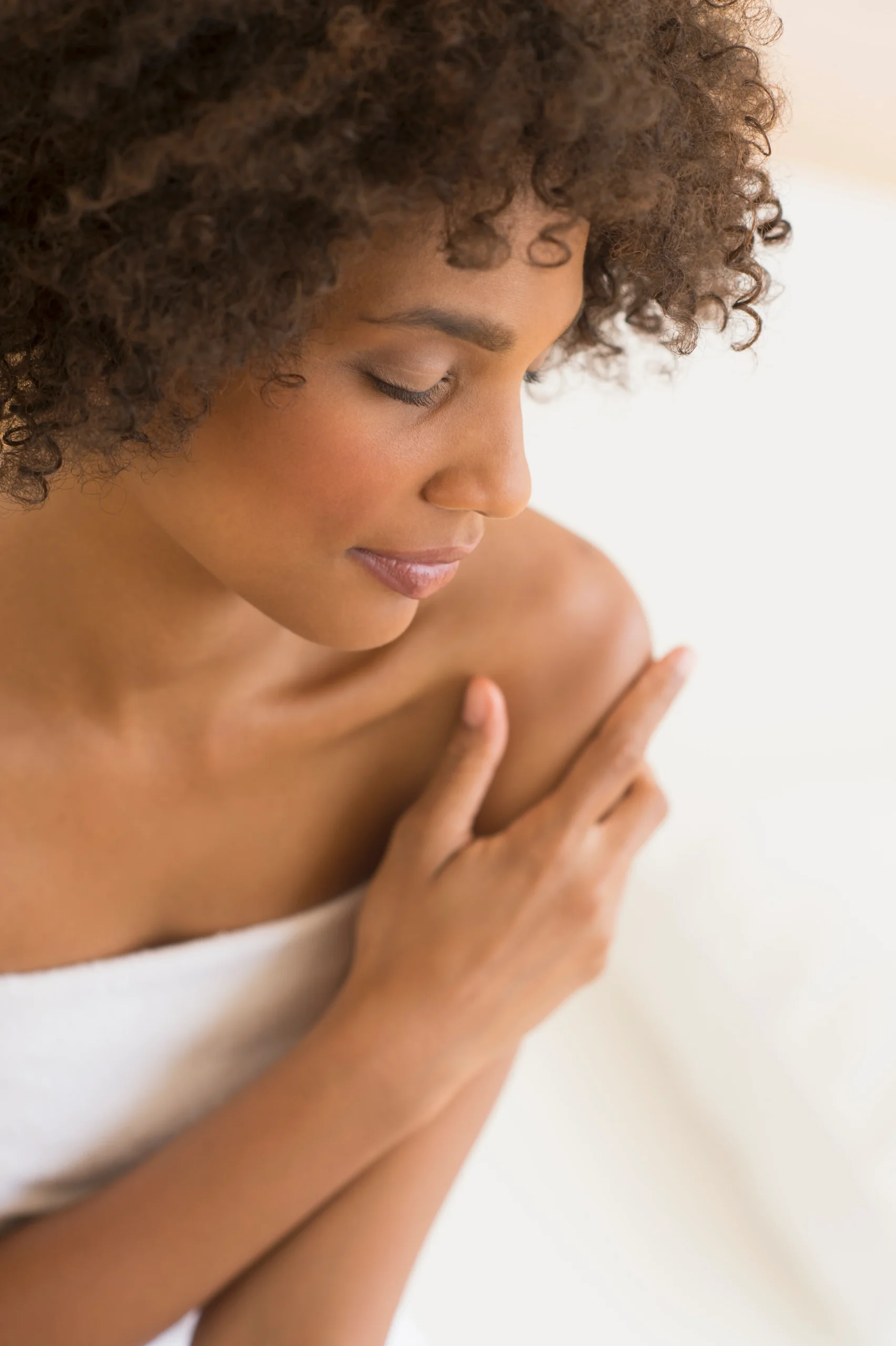 Miyoshi Days is Changing The Way We Approach Menstruation and Self-Care
Miyoshi Days, founder and CEO of Hate The Dot, is a menstrual advocate, educator, and community builder that wants women to be better equipped at understanding our bodies and menstrual cycles every month. 
Like many women, Miyoshi hasn't always been the biggest fan of periods (hence the platform's name). But in recent years, she's changed her perspective regarding her cycle – creating Hate The Dot has actually helped her love and appreciate her body more. She's grown fond of the intimacy that comes through understanding and tending to our body's needs during menstrual cycles. 
[bigletter custom_class=""]Miyoshi notes, if there's anything to hate, it should be "the misinformation we're given about menstrual cycles, the chemically induced products women sold, and the stigma that surrounds having honest conversations about our periods."[/bigletter]
6 years ago, Miyoshi got into menstrual advocacy by mistake. She'd actually never heard of the term initially. Through an annoying, but not rare occurrence for women – Miyoshi ran out of menstrual products during a very painful time in her cycle. Moments like these are what prompted Miyoshi to position herself as a willing advocate in helping girls and women get the resources they need through a period subscription service.
At the end of 2019 when the subscription box was slated to launch, Miyoshi was met with unforeseen manufacturing issues that no one could have predicted, causing her to cancel the launch altogether. This unfortunate news, coupled with personal conflicts, and the rise of COVID-19 months later all left Miyoshi in a tough spot mentally. It was then that Miyoshi turned to her community of family and friends to help her recoup. 
It helped me to heal personally, to prioritize my needs, and to come back fully recharged and ready to be what Hate The Dot needed.
Once healed, her next steps were community-based as well. Miyoshi connected with Hate The Dot's audience on social media, as well as individuals in her prospective target audience to find out their true needs regarding menstrual care. To her surprise, their needs weren't only product-centric. They also desired a safe space that would help them understand their bodies better. They wanted to ask questions and to gain insight on topics that are typically viewed as taboo. That's what prompted what we know Hate The Dot to be today: an online community that gives you access to experts from around the world, self-care products, special events, and educational materials in the fields of menstrual care, wellness, sex, nutrition, and so much more.
Interested in learning more? You can learn more about Hate The Dot through the official website hatethedot.com, and on social media @hatethedot on Instagram.