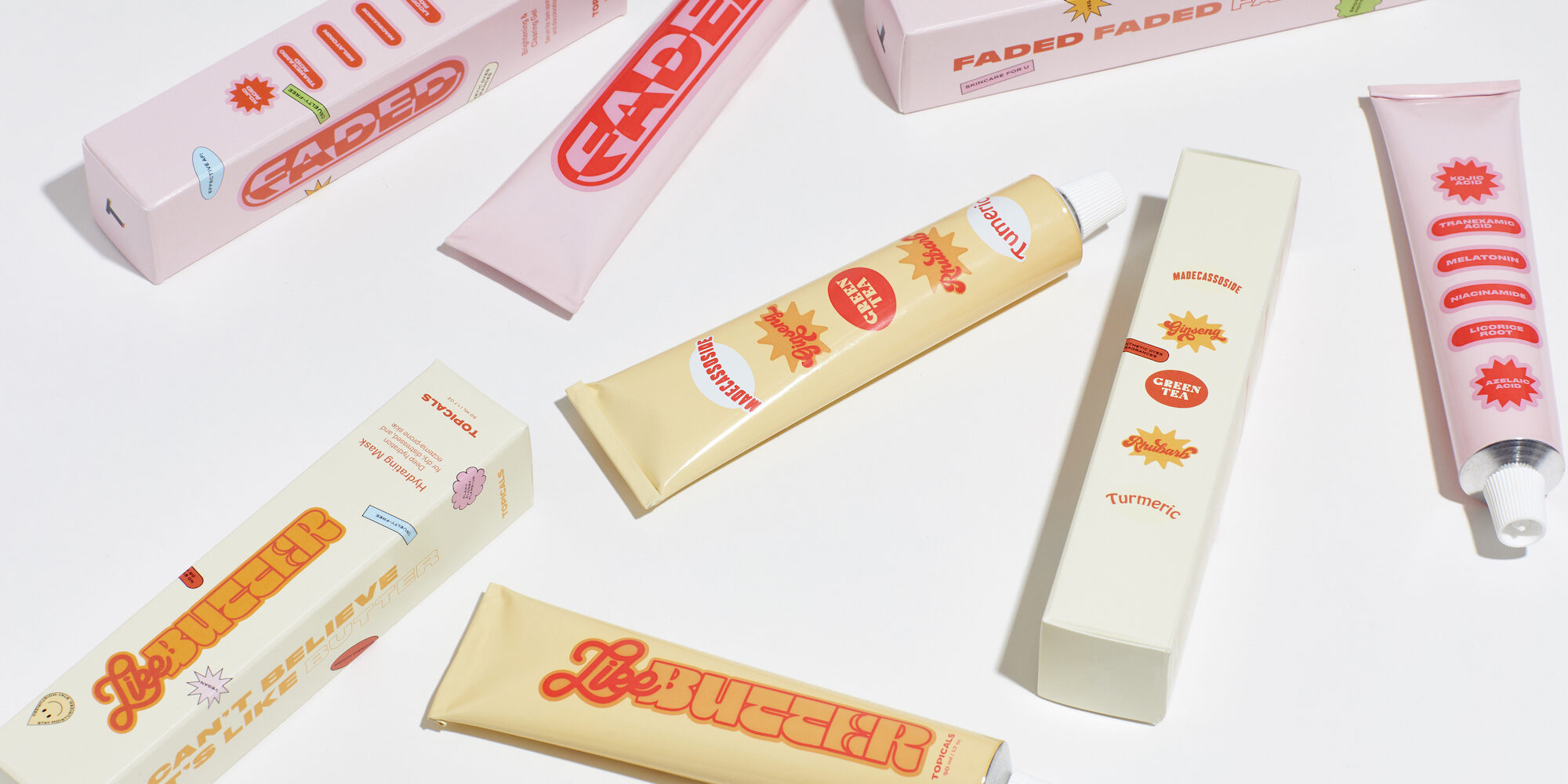 Olamide Olowe, CEO of Topicals Talks Skincare & Brand Building
Can you share your skin care journey with us — What were some struggles you went through growing up?
Growing up, I had a ton of skin conditions like acne, hyperpigmentation, post-barbae folliculitis, and boils and never found a brand that resonated with me. I  always felt embarrassed about my skin conditions.
What inspired you to start your business? How did you know you were ready?
I noticed a lot of the products I was using were not properly tested to care for people who looked like me. A lot of brands were also promoting this unattainable "perfect" skin. I knew first hand how having these skin conditions affected my self-esteem and eventually my mental health. That's why at Topicals we take the focus off of having "perfect" skin and and put the focus on making the treatment experience more enjoyable or as we like to say "Funner Flare-Ups". Topicals is transforming the way people feel about skin by making the treatment experience more like self-care rather than a burdensome ritual.
Our original launch was delayed because of supply chain disruptions that happened as a result of border closures in certain countries where we source our ingredients. We pivoted our go to market strategy to building community by creating content on social media that educated our customers on their skin condition in a way that was approachable and fun. When August rolled around, we felt like we were in a good position to take our learnings and launch with Nordstrom.
What is the number one lesson you learned when creating Topicals?
Empathy is really important when building anything. Being empathetic of customer pain points helps to put yourself in their shoes.
What is your favorite Topicals product and why?
Faded is my ultimate favorite product because it does so many things all simplified into one step.
Can you tell us your morning and evening skincare routine?
I love products that multitask so I use the least amount of products possible. I use Fresh Soy Cleanser, Faded Brightening and Clearing Gel, and SuperGoop Sunscreen. At night, I use the Drunk Elephant's Melting Butter cleanser and Like Butter as an overnight hydrating mask.
What advice would you give to someone who is struggling with loving their skin?
Perfect skin literally doesn't exist. Everyone's skin is constantly changing, because skin, just like life, is messy and unpredictable! The poreless skin that you see in ads or magazines has been manufactured. Real skin has texture, flare-ups, spots, and bumps. At Topicals, we always say: YOU make skin look good, not the other way around.
Any plans for more products for Topicals?
At Topicals, we get excited about skin conditions and categories that the beauty industry has ignored. You'll continue to see us create products and experiences for our community that innovate in taboo categories.