Year Round Fashion: Items You Don't Need To Put Down All Year
There is no getting away from how fun trends are. Seasonal pieces give our wardrobes a much needed refresh after a long few months wearing the same thing. They also keep the fashion world on its toes; there's always something new to see. But even more fun are the pieces you don't have to fold away with the change of season. Those items that are so versatile you get to wear them literally all year round. I don't know where I'd be without my trusty jumper, even though it doesn't look as fresh as it used to. It's almost like the fashion equivalent of a comfort blanket! In the midst of an epic fashion meltdown when I don't know what to wear, I'm far more likely to reach for those staple pieces than for an item I haven't worn yet. Whether it be the tale as old as time jeans, or the absolutely ancient loafer, there are some clothes I'll turn to time and time again. It also doesn't hurt that they kind of, sort of go with everything too. Here are my top picks of the items you don't need to put down all year: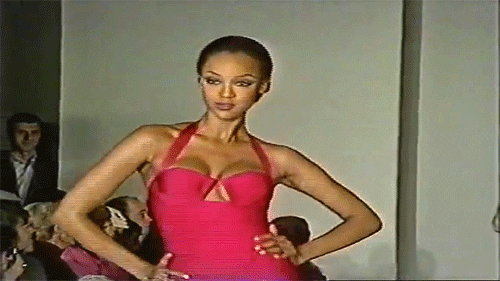 Jean on me…
…when you're not strong. A good pair of jeans will always be your friend (ok, I'll stop now). But tried and tested, there is nothing denim can't do. While we might need to change sizes, a classic cut will never go out of style. When the shops release their new range of jeans, I always find myself reaching for a mid-rise skinny fit. It's all about finding the pair I like that also likes me.
Don't sweat-er it.
Or actually, do! Jumpers and cardigans are just so darn handy. I can never leave the house without one. Even if the weather is hot to the point of sweltering. Not only are they good to throw over the shoulders during a cool summer evening out for drinks, they can also be the perfect under-the-coat addition for that extra layer of warmth in winter. At a bus stop on a rainy Monday night, a jumper can be the difference between freezing and just right. What a legend.
Shoe for the stars.
Don't mind if I do. I feel like I can make it anywhere in my prim soles. A sturdy white pair goes with pretty much everything in the wardrobe. There are so many ways to wear trainers I don't even know where to begin. I will always find myself crying out for my cushiony sneakers after a party where the entire night has been spent in heels. Don't judge me for having more than a few of these babies in the bottom of my closet.
A whole lot of Tee.
Ladies and gents we have another winner. An item you don't need to put down all year would definitely be a T-shirt. Something so simple can make big difference to an outfit and is the ultimate remedy for an I-don't-know-what-to-wear moment.

What are your year round favourites? Let us know which pieces you can't do without.