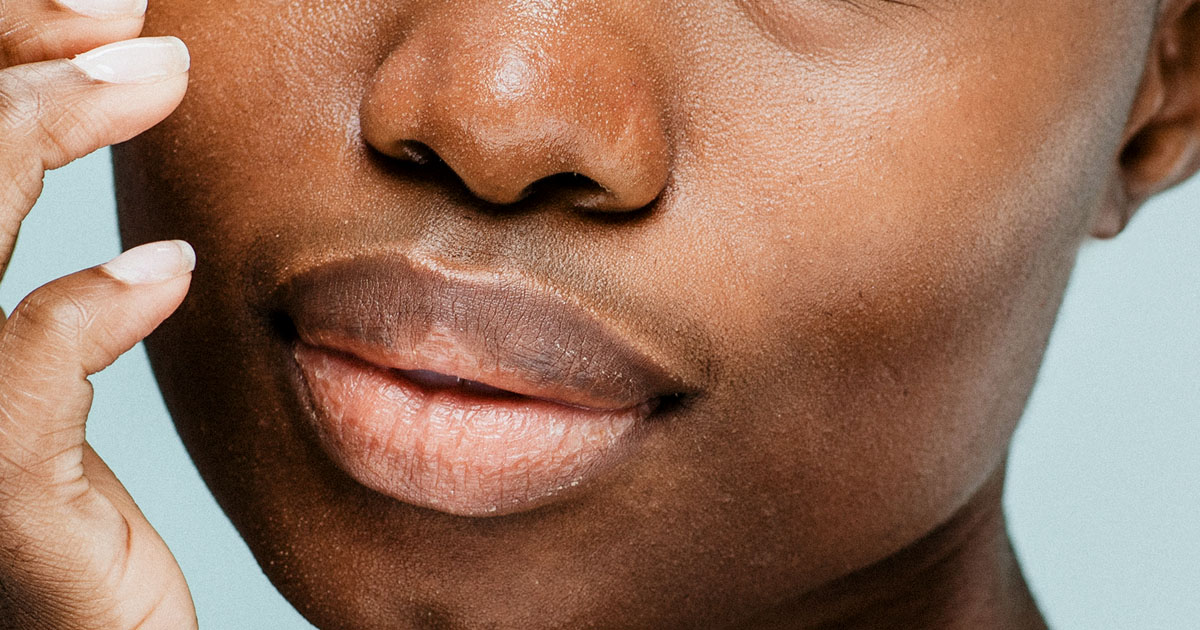 UK-Based Beauty Brands That are Changing the Skincare Industry
Skincare Game Strong.
This luxury skincare brand by owner Sola Sangowawa-Boua is committed to excellence. Formulated to target skin concerns, it works in a subtle way that all can appreciate. I was very skeptical about using the oil on my face due to its rich scent, but it spreads lightly and easily all over the skin without feeling either heavy or imposing. This is one product I can see myself using for a very long time. It really aided my skins natural glow, and my skin practically hummed with life afterwards. My pores were smaller and it was great for moisturizing the dryer areas.
The exfoliate dust is easy to use, turning quickly into a paste once a small palm-ful is mixed with water. This has great coverage and spread ability for the small amount that I used. Once I washed the exfoliate dust off and patted my face dry, it was wonderful to feel how soft my skin was. The mask both cleanses the skin of dirt and impurities while simultaneously adding glow and bounce. I loved it. Absolutely perfect for any home spa and self care day.
This brand markets itself as high-end and performs as such. The dark glass bottles which the products come in are designed to aid the storage and longevity of the oil, and when finished with the small gold label, it's easy to see why this brand is one to watch.
This brand suits its name to a tee. I instantly fell in love with the sweet pink packaging it came in, and the wide range of items for every skincare need. The brands focus on the skins energy is instantly clear from the first moment the box is opened. Once applied, the rejuvenating eye cream acts like a balm. It soothes the sensitive skin around the eye as it absorbs, leaving the face feeling more refreshed. Containing many antioxidants, this eye cream helps to fight signs of premature aging. Skin naturally becomes thinner with age, but the Beautifully Nourished eye serum actively helps the skin to maintain its strength and combat impurity's over time.
The ACE Moisturizer and Serum are an iconic power duo, with an understated scent that is not too imposing. Once rubbed between the palms and then applied to the face, the texture of the moisturizer is dewy and soft, leaving the skin feeling plumped and ready for the rest of your routine. The feeling of buoyed skin stayed with me throughout the day. It was also really lovely under my foundation and seemed to add an under layer of brightness to makeup.
The overall vibe of this brand is that it aims to take care of and revive the skin, rather than specifically target concerns such as spots or scarring. This goal takes the pressure away form needing instantaneous results from the product and instead leaves a long lasting impression; that Beautifully Nourished will be there for you no matter what. This one's a keeper.
I was more than excited to try this West African inspired brand. Created by mother and daughter duo, Ade and Antoinia Ogunsola, Okiki Skincare is trailblazing the way for a new breed of skincare. Okiki Skincare feels very much like a heritage brand, paying homage to age-old tried and tested skincare techniques and adapting them for the needs of their modern audience. Truly a place where tradition meets innovation. The Jade cream is formulated with a wide range of ingredients but mainly features oils such as the cacay and chamomile. It's very absorbent and can be used day and night to help restore an uneven skin tone.
I was also surprised to see pumpkin, raspberry and tomato oil on the list of ingredients as I had never previously explored the impact of these on the skin. Such an extensive list of new-to-me ingredients can at first seem overwhelming, but upon use and research I found them to be very complementary to each other. I think this is what my skin responded to the most; the calming ingredients of the Jade face cream. One thing that all of these oils also have in common is they work as anti inflammatory and anti irritation treatments which evens out skin tone, blemishes and textures. I predict that this cream is going to be a fixture on many a beauty shelf.
I'm always here for products that help the skin maintain itself in the long term. Instant results can be brilliant, but I want products that will see me through, not only the here and now. The high quality ingredients within all of these products have gone a long way in assuring me they are more than here to stay.