Less Ghostly, More Glowy: 3 Best Sunscreens for Brown Skin
When it comes to sunscreen, finding the right one can be quite challenging, especially for us brown girls. I'm not sure where this myth of brown-skinned people not needed sunscreen came from, but as my good sis Jackie Aina said, "skin cancer does not discriminate." But cancer aside, wearing sunscreen protects your skin from scarring, especially if your skin is sensitive. As a brown girl, finding a sunscreen that's not only ash-free, moisturizing, and protects your skin is no easy feat. However, help is here! I'm here to break it all down for you and even include some of my faves, so let's jump right into it.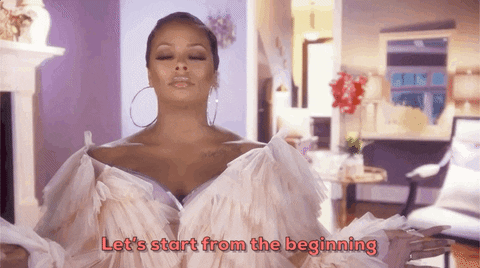 What are the different types of sunscreen?
There are two types of sunscreens. Physical sunscreen, which contains zinc oxide and titanium dioxide, is beneficial for your skin because they are natural. However, this kind of sunscreen is usually thicker and is known to leave a white cast on your skin. Chemical sunscreens, on the other hand, contain oxybenzone and avobenzone. These kind of sunscreens tend to be more watered down, lightweight, and can even feel like a serum at times. Luckily, they don't leave any ashy tones. Chemical sunscreens also give higher protection to sun rays.
Keep These Things In Mind
When you are purchasing a sunscreen first consider the type you would like, you want to make sure that the sunscreen you are purchasing is not drying. There are brands that sell moisturizer SPF, but I recommend that you still moisturize in addition to that. There's no harm in layering hydration! Also, aim for a Broad spectrum SPF so your skin is protected from both UVA and UVB rays (which are the most damaging to the skin).
Best of the Best
MISSHA All Around Safe Block Essence Sun: This sunscreen is only $11 and available on Amazon. The texture is pretty light and it applies smoothly on the skin, with zero white cast. In terms of moisturizing, I usually wear it with a moisturizer underneath so I'm not sure how it acts on its own. Overall the price is feasible, and most importantly the product does its job.
Supergoop! Glow Screen: This particular sunscreen has raving reviews! Ranging from $17-36, this sunscreen is highly recommended. The consistency is very light, and does not form a thick cast on the skin. It leaves the skin super glowy and moisturized. It also works well for sensitive skin, leaves no residue and yes, you'll be ghost-free.
Black Girl Sunscreen: You already know that we love an all black-owned company (#SupportBlackBusinesses!) Not to be biased, but this sunscreen is by far the best one on the list. It glides on like a lotion, is super moisturizing, fragrance-free, and of course does not leave any white residue. 
Remember to wear SPF daily! Sunny, cloudy, or rainy, the clouds do not shield your skin from harmful sun rays. So next time you're stepping out sis don't forget your sunscreen, protect your skin and keep that melanin glowing.