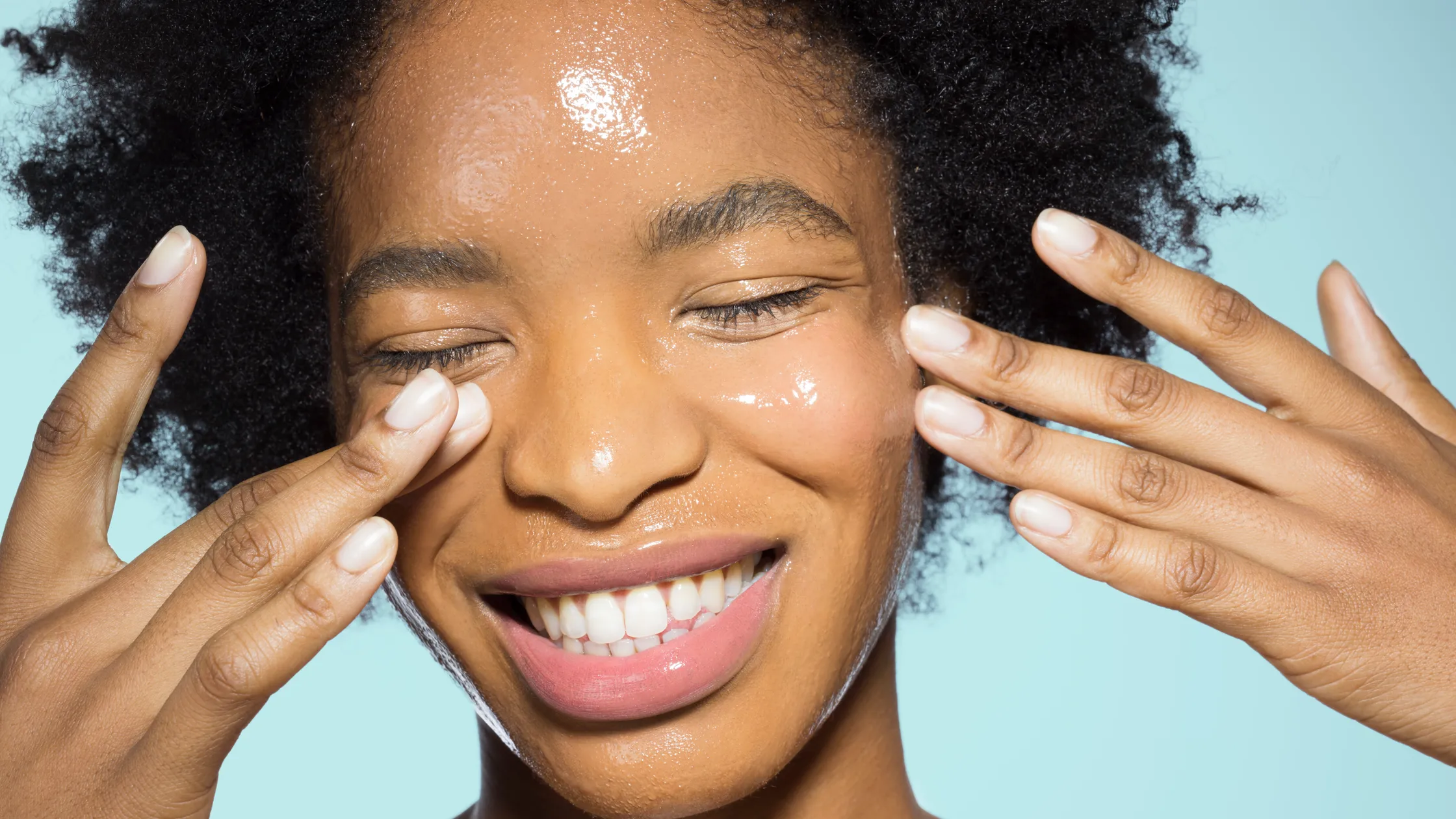 Load up the Moisture with These 5 Wintertime Skincare Favorites
I have a love/hate relationship with the colder seasons, but if you ask my skin, there's little to no love there. In the cooler months, my skin is 100% dry so it's imperative that I find products that really deliver moisture––LASTING moisture.  if your skin isn't traditionally dry, it is still important to take extra precautions to make sure that you retain moisture in your skin.
Remember, oily skin can often times signal dehydrated skin. Luckily, I have some heavy hitters that get me through the cooler months.
Let's leave dry/flaky skin in the past and get into these hydrating recs!
Retail: $11.79, 8 fl oz.
There are so many exfoliating toners out there in the market that it's easy to forget how amazing a good hydrating toner can be. This rosewater, filled with hyaluronic acid and humectants, feels like liquid silk and has a really pleasant natural smell.
No matter what I'm focusing on in my skincare routine, I always incorporate this toner. It softens up the skin and absorbs nicely so that whatever products are used after can penetrate the skin on a deeper level.
This toner definitely deserves holy grail status. Want to know the best part? It's only $11.79!
Seriously, run to your nearest Target and grab two! 
Retail: $32, 1.7 fl.oz
My Topicals is a newer brand on the scene and they did not come to play!
This product can be used as either a mask or a moisturizer (I prefer to moisturize with it). Like Butter has a smoothness
that caters to dry, sensitive, or eczema-prone skin. The consistency is pretty thick, but it melts into the skin…LIKE BUTTER!
I've been leaning on this as my daytime moisturizer when my skin feels extra dry because it works very nicely under makeup and doesn't cause any pilling.
It's also great to use on the body. Specifically, on my arms and legs, this stuff has nipped a few eczema patches in the bud. My Topicals also has such playful and cute branding which, for me, makes it that much better!
Retail: $35, 1.7 fl.oz
Long gone are the days where putting on SPF automatically means you're going to look ashy!
Fenty Skin really knocked it out of the park with this hybrid SPF moisturizer. Often times, SPF moisturizer hybrids just aren't hydrating enough to be used on their own, but Fenty gave us a true 2-in-1 product. It's formulated with hyaluronic acid, kalahari melon, niacinamide, and baobab, to not only pack moisture but also even out the skin tone and reduce shine.
I would be remiss to not mention the fact that this product does have fragrance, but that really isn't always a bad thing. It's a somewhat strong, but pleasant, fruity smell. To me, it enhances the experience but please beware if fragrances are a trigger for your skin.
This SPF is vegan, clean, and cruelty-free! Our Queen Rih also made sure to keep the environment in mind. The signature lilac outer-packaging is recyclable and refillable so you'll only need to purchase the product cartridge the second time around.
This is a perfect winter sunscreen, and it'll look stunning in your collection!
Retail: $27, 2.5 oz
Now that name is a mouth full…but I promise it's worth it! When my skin is really dry and I want to just focus on treating my moisture barrier, this is one of the first products I reach for. Technically this is an overnight mask, but there are no rules that say you can only use it overnight.
This is also perfect for self-care days spent at home.
The Swiss Glacier Water––sourced from the Swiss Alps––pair perfectly with hyaluronic acid to enhance moisture in the skin. The ever so popular avocado ingredient delivers nutrients and healthy fats to the skin for moisture that will last.
The texture is super smooth and blends in really nicely as the last step in your nightly skincare routine or after cleansing and toning, if you're using it as a midday mask. This is a gentle product so use it as often as needed!
Retail: $68, 1.7fl oz.
Tatcha is not new to this, they're true to this, period!
For me, this plumping moisturizer is more of a night cream because it is super thick. The star ingredient is Japanese Purple Rice which is full of antioxidants that protect the skin against environmental pollutants and stress.
Tatcha also incorporated a special hyaluronic acid blend as well as botanical extracts that blend together to support the moisture barrier and leave the skin nourished.
It's also the color of this product for me––the purple just makes me feel so fancy. Skincare is self-care so you should feel good using it!
This cream is definitely on the pricier side but well worth it because a little goes a long way.
Now let's all say BYE ASHY and welcome that nourished glowy winter skin!