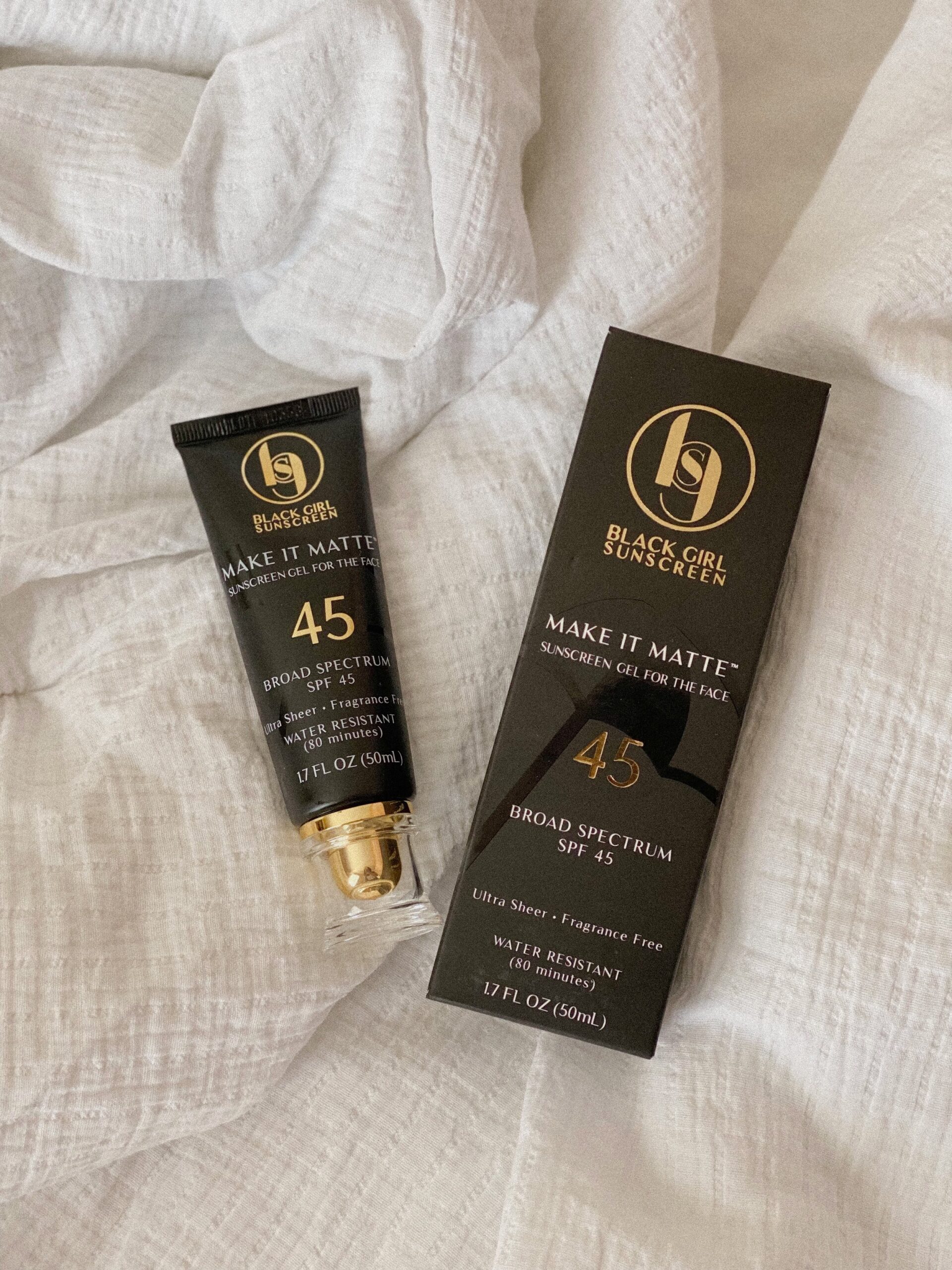 Black Girl Sunscreen Just Launched This New Product
Revolutionary sunscreen brand Black Girl Sunscreen recently launched a new mattifying SPF 45 sunscreen for the face. 
Make It Matte™ is a lightweight gel formula that doesnt leave a white residue, has an easy rub in application, and is vegan, cruelty-free and reef safe. What makes it different from the original Black Girl Sunscreen is that it has a higher SPF of 45 compared to 30, and was made for those with oily skin in mind. Also, instead of a tube, it comes in an elevated matte airless pump component with secondary packaging.
Make It Matte™ SPF 45 was recently launched on January 2nd, 2021 after being teased on Instagram just in time for the new year. The mattifying sunscreen is formulated with aloe to soothe the skin, shea butter to moisturize, squalene to help fight free-radicals, and coconut oil for antimicrobial properties.
These ingredients are cruelty-free and vegan, all while being free of fragrance, oxybenzone, and octinoxate. Removing oxybenzone and octinoxate is great for you and the environment because it can be worn in the ocean without killing the coral reefs and marine life. 
Make It Matte™ SPF 45 is a game-changer for Black Girl Sunscreen's product line as it caters to those with oily skin by mattifying while protecting the skin. Make It Matte™ SPF 45 was available for pre-order on BlackGirlSunscreen.com and is already sold out!
Orders ship out on January 22, and will soon be sold in select Target stores and online at Target.com. The official Make It Matte™ SPF 45 campaign can be found on Instagram at @BlackGirlSunscreen and driven by the hashtags #MakeItMatte and #ProtectTheMelanin.
Make It Matte™ SPF 45 is a necessity for all people of color especially those with oily skin as it's a daily essential for staying matte, moisturized, and protected. 
The product retails for $21.99 and is currently available for pre-order at BlackGirlSunscreen.com.