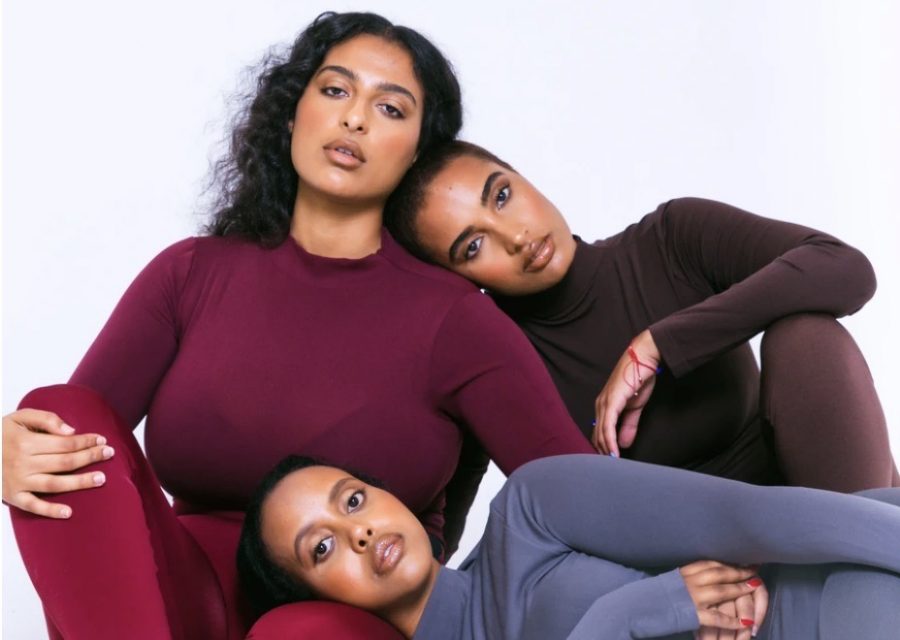 3 Black-Owned Loungewear Brands to Help You Work From Home in Style
We've all slowed down our pace over the last few months. And, the fashion industry continues to suffer as retail operators, manufacturers, and stores close their doors. Still, the loungewear sector is thriving and some black-owned brands are a part of that.
Loungewear is in as women continue to build out a transitional wardrobe that blurs the line between chic, everyday style, and comfortability. These are the outfits you wear on Zoom/Team calls for work in the morning and keep on well into the evening for calm vibes with some Moscato. We love it when it can do both! For many of us, most of our days include lounging, but no one said we can't look cute while doing so.
We're Rooting for Black-Owned Loungewear Brands!
Beyond that, consumers are calling out the fashion industry for exploiting black creatives who don't always get the support they deserve. So just like Issa – we're rooting for everybody black! It's important to hold corporations accountable to encourage and support Black-owned businesses. It is equally as important that consumers work to uplift the Black community. There's a large number of Black-owned brands to shop listed here, and down below you will find some loungewear specific brands to check out right away. Here's to shedding light on black designers and businesses where we love to shop and think that you would enjoy, too!
Sorella
Sorella is a top of the line fashion boutique/apparel brand similar to Pretty Little Thing, Fashion Nova, and Missguided. Founded by Heather Sanders and Brittany Sanders, Sorella is affordable and caters to young women.
The brand aims to represent strong women, working women, and independent women of all ages, colors, and sizes. The mission is to empower women to have a vision while maintaining style. In a recent collaboration with FUBU, the brand released a collection of activewear and lounge sets that take a modern spin on classic trends. Much of their loungewear borders the line of trendy and comfy with a minimalistic design that has a pop of color.
Re Ona
Re Ona is redefining loungewear as we know it. Founded by sisters Philiscia and Christina Abayomi, the brand designs for "the hardworking women who love a simple but well put together look." Re Ona gives us a mix of luxury with comfort, focused on transitional, functional, and clean designs.
The brand includes items such as spandex and viscose that are simple to style. Their collection of clothing ranges from bodysuits and dresses to crop tops that are all-purpose and can be dressed up and down depending on your mood. The pieces are primarily made with soft fabrics that are long-lasting and can "easily transition from morning to night". You will feel confident inside and out with these neutral, comfortable, and stretchy ready-to-wear pieces.
Girl Next Door
Up and coming online fashion brand, Girl Next Door is a force to be reckoned with! Synahia, GND's founder and designer says the Atlanta-based brand makes clothes for "everyday fashionistas who have extraordinary stories to tell" and aims "to inspire women to keep conquering daily life while effortlessly serving your best looks." Although GND has killer looks for brunch, dinner, and everything in between, the loungewear pieces are staples themselves.
GND offers mix and match jogger sets, bodysuits, shorts, and tops that will fit in with your at-home wardrobe.