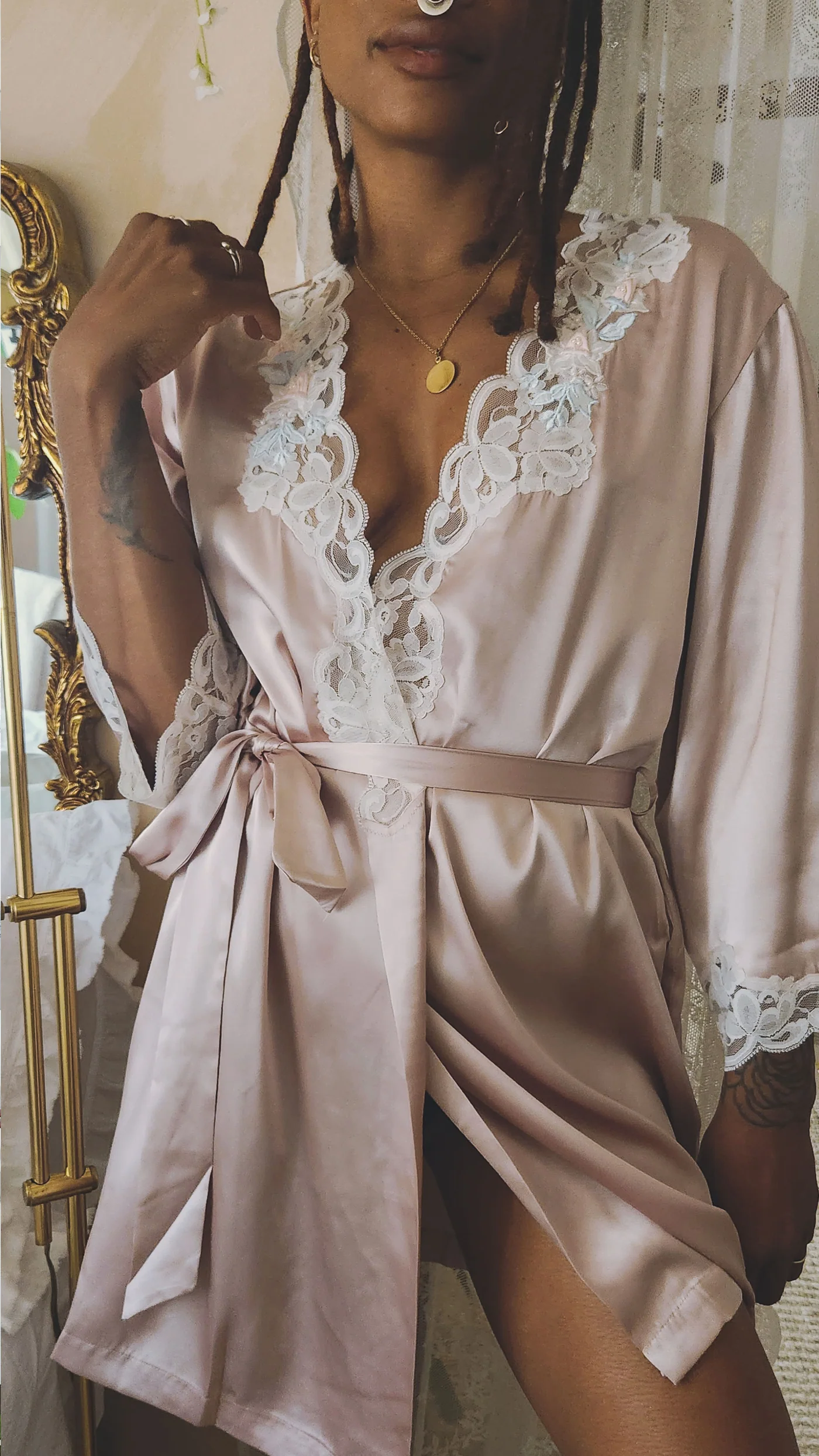 This Brand's Aesthetic Is Giving Me All The Inspiration For Next Summer
Finding the perfect summer dress can be as difficult as trying to find someone you know at a houseparty. Despite the fashion industry favouring slimmer models to advertise their clothes, it still isn't easy to find a summer outfit that truly flatters my body. Many a trip to the petite department has ended with disappointment. It's more than the size 6 label. Clothing has to accommodate my short stature and uber petite frame. Needless to say, by the time the warmer weather actually comes around, I feel too lazy to look for a new piece to update my wardrobe, and have been wearing the same clothes on rotation for pretty much the last five years.
This is what made the clothes at Orchid Boheme so special.
It's rare to slip on an item for the first time and have it fit so perfectly. Accents and silhouettes flowing and tucking in just the right places, I was actually second guessing my reflection in the mirror. Too good to be true? Not the case. Orchid Boheme's entire shopping experience is like taking a trip to your favorite vintage market and finding all the pieces imbued with glam and modern touches. The 'Want You Mean It' Jumpsuit and the 'Callie' Wrap Dress remind me of everything beautiful about summer. The jumpsuit comes in a lovely sunny yellow and pretty sky blue. The camisole straps and sweetheart neckline flatter the natural shape of my torso before the trousers flow down the legs like water. Coming in a light and completely breathable linen blend fabric that's perfect for long afternoon picnics, and comfy enough to travel in. The hidden pockets blend in seamlessly with the overall silhouette.
I love a touch of modest dressing in my outfits. This jumpsuit was the all around perfect piece; allowing me to feel glamorous while still making me feel comfortable in my skin. This is a brand whose clothing is fully flexible. They have clothes to suit basically everyone, whatever their needs are. From shorts and t shirt sets to wrap skirts, Orchid Boheme has the cutest summer outfits sorted. Outfits like theirs speak for themselves, but iconic items like the Jumpsuits pair beautifully with a statement necklace for added effect. Anything I can pair my pearl set with is a keeper in my book.
The Callie Wrap dress transitions easily between a smart casual occasion and summer days out. The simple floral pattern really pops with my skin nips and tucks in all the right places. The moment I travel again; these babies will be the first outfits in my suitcase.